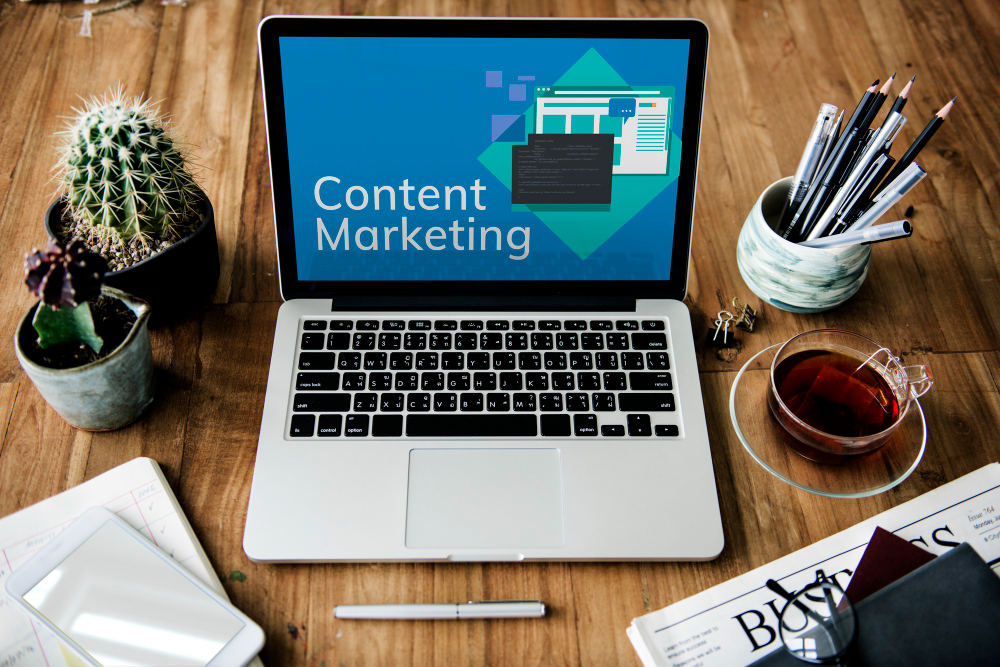 21 Proven Tips for Effective Content Marketing in Nigeria
Content marketing in Nigeria might seem one of the hardest things for a business owner. The fact is that many people love reading memes and watching skits rather than engaging in analytical thinking from content. The few who really want to read good content would usually skim through, reading only portions that are interesting to them. For this reason and many more, some business owners do not want to engage in strategic content marketing in Nigeria.
Worse still, some go about content marketing in Nigeria the wrong way. So what you have is poor content marketing, for an audience with an already reduced attention span!
The result? Chaos!!
Your content marketing may not yield anything in Nigeria if you do it wrongly. This is why you need to learn tips for effective content marketing. Some of the tips for effective content marketing in Nigeria are:
having a definite goal for your business and content,
engaging the right audience,
building the right content strategy,
promoting your content, and
consistency.
Continue reading to see how you can engage these tips effectively in your business.
What is Content Marketing?
According to Content Market Institute, content marketing is a strategic approach focused on creating and distributing valuable, relevant, and consistent content to attract and retain a clearly-defined audience and, ultimately, drive profitable customer action.
From the definition above, we can readily see that content marketing is geared towards achieving a specific goal.
In simple terms, Dr. Testimony Olajire defines content marketing as using "content" to promote an idea, a business, a brand, a person, or anything to a target audience.
With the two definitions above, content marketing is a form of marketing that involves selling a product through content. There is always a goal to achieve while marketing your product through content.
Different authors use many definitions of content marketing on general search engines. However, as analyzed by Dr. Testimony Olajire, the true definition of content marketing comprises the following:
It involves planning
It involves content creation
It involves content distribution
It solves customers' needs; the content is relevant and valuable to the targeted audience.
It is more suitable for long-term than short-term goals
It is good for credibility, brand awareness, customer loyalty, conversion, and lead generation purposes.
So, to have proper content marketing in Nigeria, you must bear the aforementioned in mind to guide you.
Types of Content Marketing in Nigeria
There are many ways you can present your content to the right audience while marketing your product. The most important thing is to understand your product and how to use the necessary means to carry out your content marketing.
If you are considering how to execute content marketing in Nigeria today effectively, you can try the following types of content marketing:
Social Media Marketing
Blog Marketing
Podcasts
Video Content Marketing
Ad Content Marketing
Case Studies
eBooks
You can choose more than one type of content marketing to market your product. In doing this, however, your audience is the most important factor to consider. Check if your target audience engages with the content marketing type you have chosen. Don't assume. Take a survey. Ask your customers directly. Watch their interactions with content.
Using the same approach for two different businesses might not work well. But you can always try out different types of content marketing to see which best works for your business. Your business type largely determines what type of content marketing you would use. If you are into gym equipment, for instance, video content marketing should be one of your options. Podcasts might not work so well for you. But a podcast might be more effective if you are into motivation or personal development.
You can check out what we have for you here to see how you can best utilize some content marketing types in your business.
Why You Need Effective Content Marketing in Nigeria
The following are some of the reasons why you need effective content marketing to grow your business. Content marketing
1. Creates Brand Awareness
There are many businesses we do not know exist except through internet surfing. Content marketing makes your business/brand visible to many people beyond your region as long as you give the right content. Through content marketing, you create awareness for years. When you rank for a keyword on Google, you will always keep appearing as long as people are still searching for the keyword.
Get this: the fact that you are doing content marketing in Nigeria doesn't mean you can't have more customers from outside Nigeria. It is your content that gives value so that people can know you. Know what your prospects will love to hear and write for them.
2. Creates Trust for your Business / Credibility
Content marketing helps you to create trust for your business. That is, you can build your brand credibility through content marketing. When you give value as a brand, prospects see you as an authority in that field and customers can easily refer you to others.
Everyone respects the opinion of the smartest dude in class because he is assumed to know more than everyone else on the subject. You really don't want to get into an argument with such fellows on their topic! It's a no-brainer! People tend to trust you more if you consistently provide guidance and sound advice on a topic.
3. Generates leads and conversions
One of the reasons why you need content marketing in Nigeria is to generate more leads and conversions. Content marketing engages the reader and prompts them on the next action to take. Effective content marketing takes the reader through the sales funnel journey. Including a Call To Action (CTA) prompt in your content will help you generate more leads and conversions.
4. Increases business/brand visibility
Through SEO in creating your content, your business can easily rank more than people that have been in the business before you. You can easily drive more traffic if you rank on the first page of Google, which is achievable with the use of relevant keywords.
5. Educates the targeted audience
Content marketing ensures that your audience is educated about your brand and the product you sell. Besides your product's value, your content also adds more value to the audience. It is important to sell yourself while you educate your audience on every piece of information they need.
6. Differentiates you from your competition
Because you are giving your audience the right information, you stand out from the competition. Many people with the same business are not engaging their audience. They just keep telling them to buy and patronize. In Nigeria, many online vendors keep begging, harassing and blackmailing people into buying from them. Content marketing in Nigeria would differentiate you from your competitors. It would make your customers come to you naturally, organically, and you really don't have to do all the "please buy what we are selling," "up and active," "now trading," etc.
7. Gives direction to all other types of marketing
Content marketing directs all other types of marketing you might want to engage in. There is no marketing strategy that you want to employ that you won't need content. So, use your content rightly and engage your audience through any marketing type.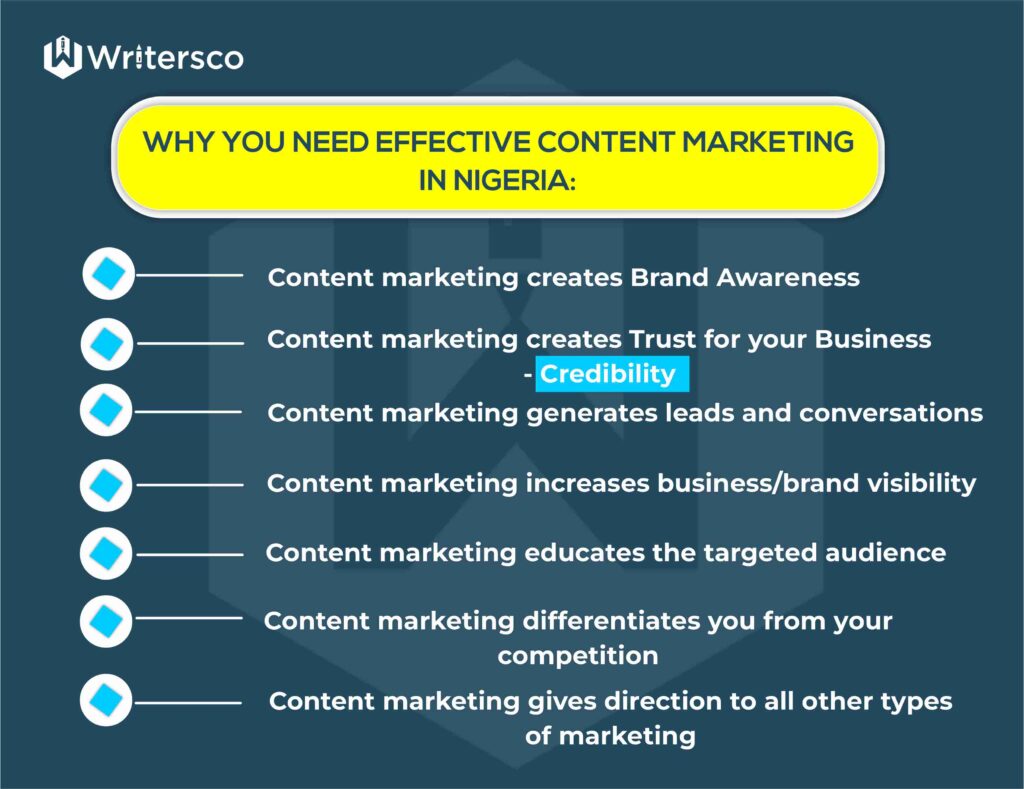 Tips for Effective Content Marketing in Nigeria
The following are 5 proven tips for effective content marketing in Nigeria that you can engage for your business growth.
1. Define your business and content goals and objectives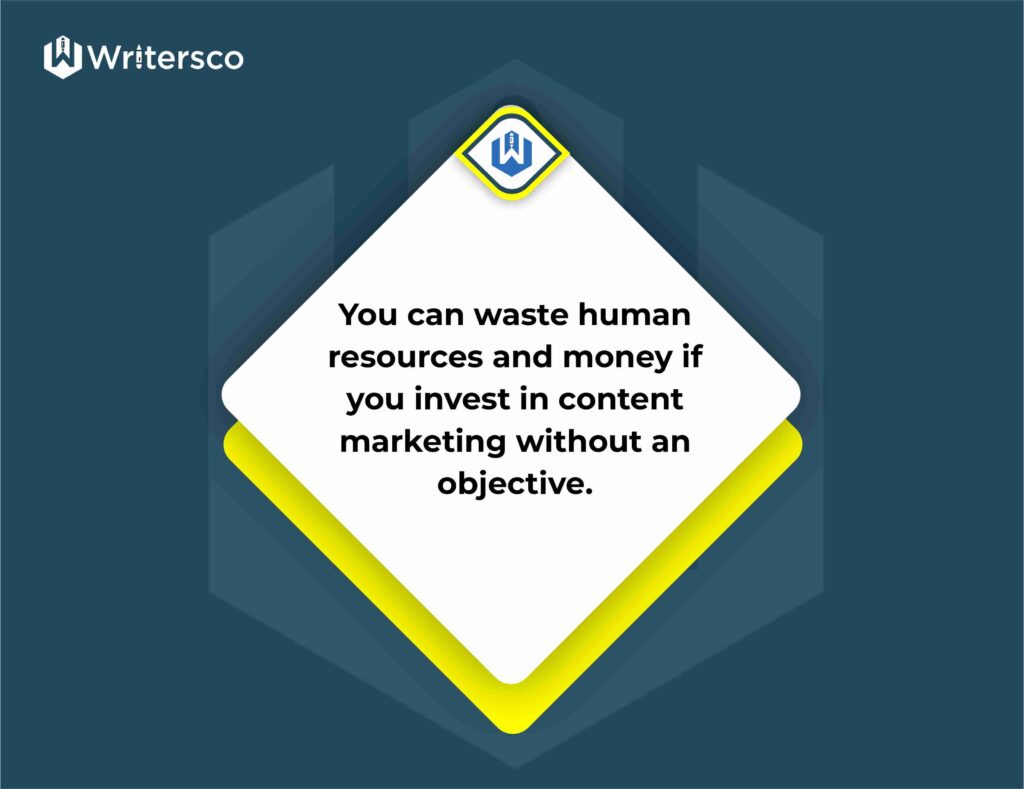 The first thing that you should consider before creating content marketing is defining your business goal. This is the most important thing. If your business doesn't have a focus, you won't know what content to create and you can't engage the right audience.
You can waste human resources and money if you invest in content marketing without an objective. More so, you can't measure your success rate when you don't have a focus. So, the first thing you have to do is to define your business objectives and goals properly. This will guide you through the other steps.
2. Know and focus on the right Audience
When you have fully defined your business objectives and goals, you can focus on the right audience. Identifying the right audience is essential so that all your effort won't be futile. Your content marketing won't convert if you focus on the wrong audience. Know the best way you can reach your audience and focus on tailoring your content to meet their needs and preferences.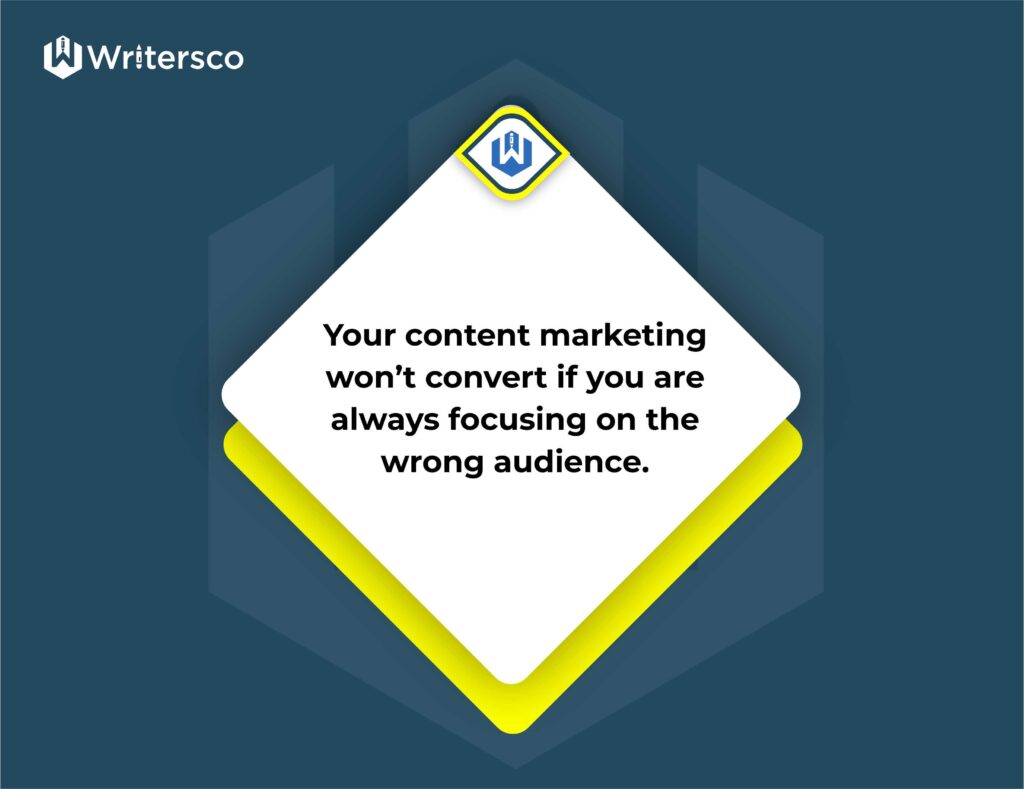 3. Develop the right content strategy
You need more than creating content to give the right value to your audience; you must create a content marketing strategy. Create a plan that outlines your goals, types of content, channels, and frequency of your content. This will help you to stay on track and measure your progress.
4. Create Quality Content
Quality content is king. Ensure that your content is well-written, well-researched, informative, and engaging. This will not only help to attract new potential clients to you but will also help you retain your audience.
5. Promote your content
To reach more audiences, promote your content over different online platforms. Don't be restricted to only a platform. Apart from blogging, you can use Facebook, Instagram, Twitter ads, and Email marketing. You can generate more traffic to your blog post by promoting your content. This might cost a bit, but hey, it's for your business growth, and worth every penny.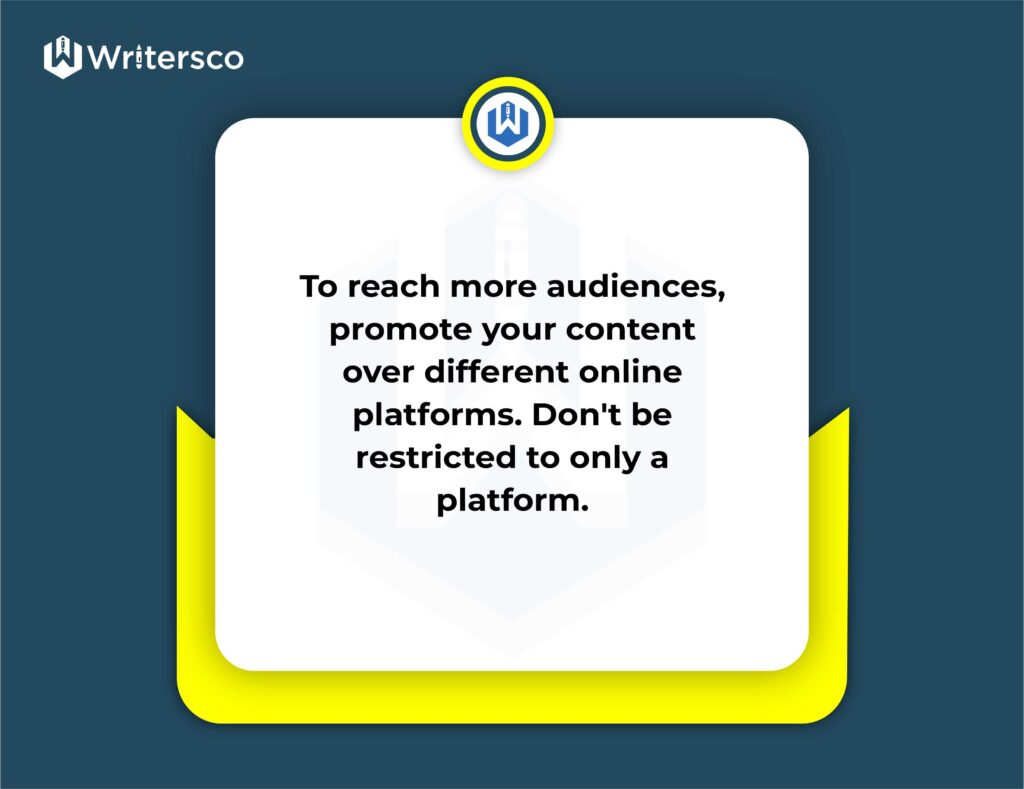 6. Use Visuals
Visuals are an essential part of content marketing. They make your content more appealing and easier to understand. Besides, they have their SEO advantage and can become a strategic tool for driving traffic when used properly. Use high-quality images, infographics, and videos to enhance your content and watch how they'll transform the whole content outlook in no time!
7. Use Storytelling
People love stories and tend to connect with them more, so try to incorporate them into into your content. Use storytelling techniques to create content that resonate with your audience and identify with their pain points. This will help to capture your audience's attention and keep them engaged.
8. Optimize for SEO
Use relevant keywords in your content to improve your search engine rankings, boost traffic, or ensure more and more people engage your content and purchase your products and service. If you ask us, these are the ultimate goals of any organization utilizing content marketing. Leveraging SEO helps you achieve these goals faster and will make even the slightest of your content marketing efforts effective.
9. Collaborate With Influencers
A working step for effective content marketing in Nigeria is to work with influencers in your industry who will help you promote your content to a wide audience range. Influencers are widely trusted and accepted in Nigeria, and just getting one of them to promote your content or talk about your products and services can give you the boost you've never been able to achieve in months.
10. Leverage Email Marketing
Leverage email marketing to stay in touch with your audience and promote your content. Consider sending periodic newsletters to your subscribers to keep them engaged and promotional emails to introduce a new product or service of yours. A quality automation system is your friend as far as email marketing is concerned. It can help you achieve many things such as confirming payment and checkout, remind your audience of a product they added to cart or wish list and offering hands on guidance for whatever step your audience might want to carry out.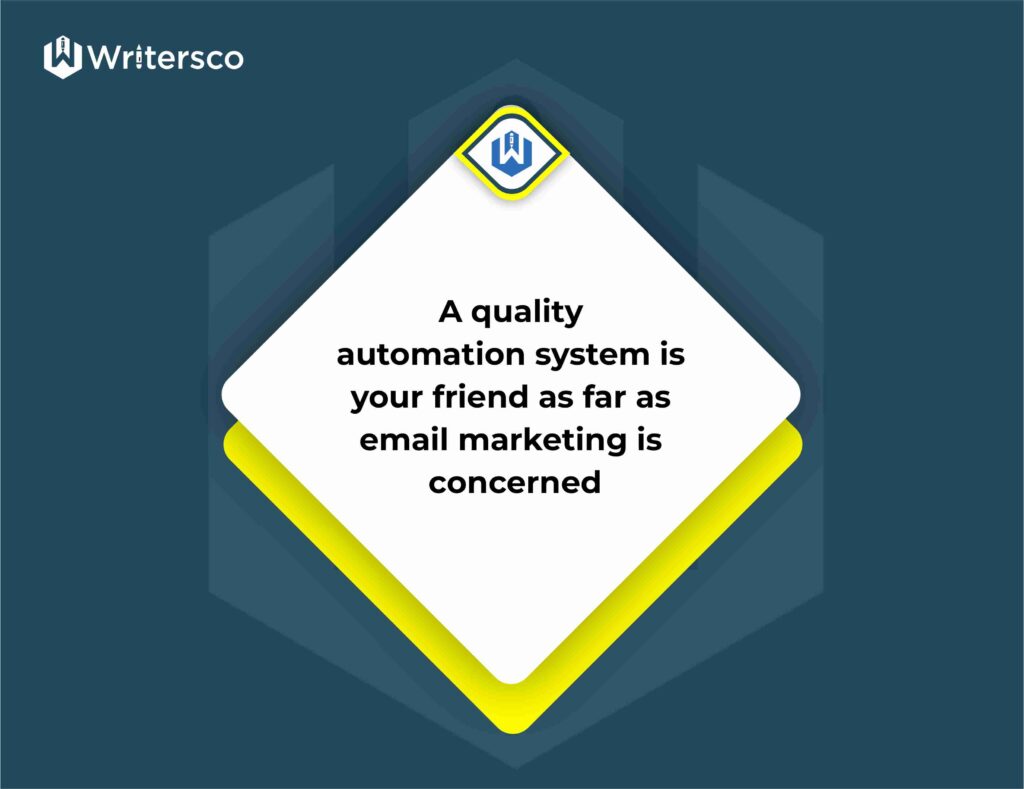 11. Repurpose Content
Sometimes you hit a wall and feel like you've exhausted all the topics you could create content about. While proper keyword research and getting feedback from you audience can help you ensure you never lack content, repurposing old content also works and keeps your audience refreshed and continually educated on the most important things.
However, repurposing must be done rightly so your audience do not get bored. Turn your old blog posts into infographics, videos or podcast to make them more appealing, more engaging, and more liable to reach new audience range or different platforms. If you do this smartly, no one will hardly notice you've been repurposing content and your audience will even appreciate you for helpful content you always deliver.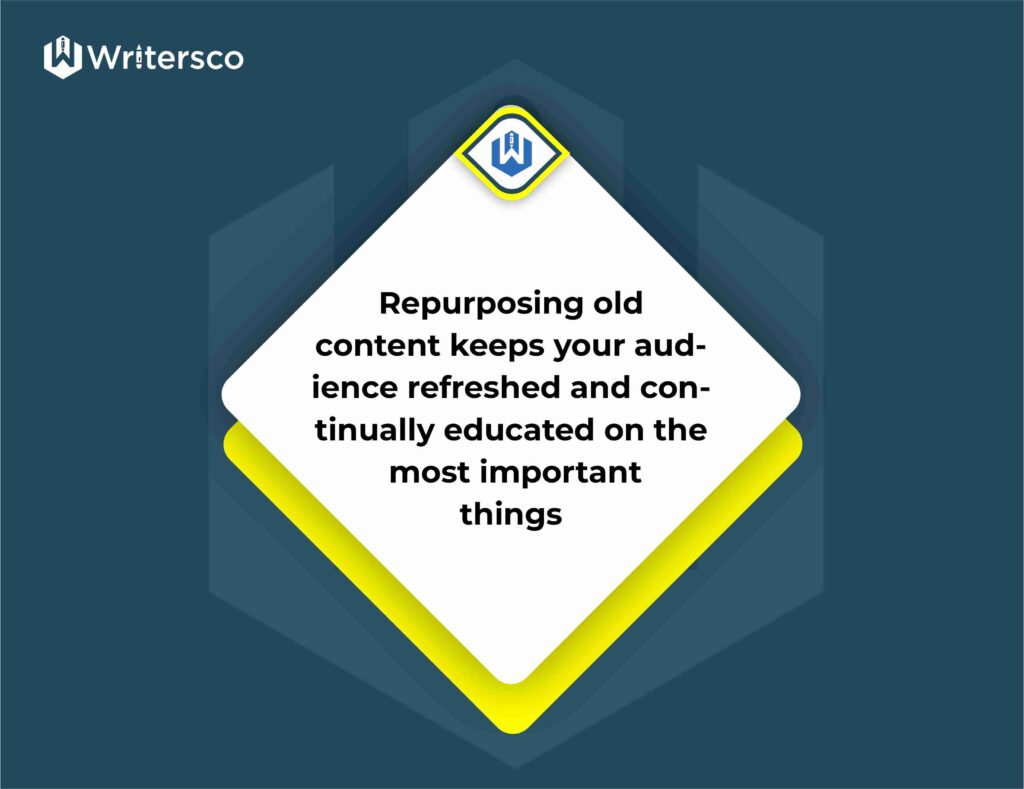 12. Create Evergreen Content
You'd agree that repurposing an old content will be a good idea only if the content is still meeting needs. But even when you do not have intentions to repurpose a content, you must strive to create evergreen content at all times. Such content remain relevant through the years and will always attract people to your website, thereby boosting traffic.
It is also important that you keep tab of all the content you've created, delete those that are no longer relevant due to societal trends, update information when necessary and avoid referencing or reporting stale news.
13. Use Analytics
Tracking your content's performance using tools like Google Analytics will give you a thorough overview of what you've been doing and help you identify what works and what doesn't. Unless you've been tracking metrics, you may never be able to identify if your content marketing strategy has truly been driving results or if you've been pouring water into a basket.
14. Stay Up-to-Date
Content marketing is one that has never had to rely on rigid rules, the rules keep changing from time to time and what applied two years ago may no longer apply today as an effective content marketing action. The way to always get in line with whatever works per time is to stay up-to-date with the latest trends and best practices in content marketing. Do this by reading up on content marketing, follow authorities who share daily tips, join online business communities, and attend conferences.
15. Use Customer Testimonials
Like caste studies, customer testimonials help to prove to your audience that your products and services are actually usable and beneficial. Beyond this, however, testimonials show how your customers feel about your product and service and will help you build credibility and trust with your audience.
16. Leverage Social Media
Social media platforms such as Facebook, Instagram, Snapchat, and Tik Tok are excellent tools for content marketing. Each platforms present its uniqueness and should therefore be approached the right way. Find what works for whatever platforms you choose and be consistent with showing up with creative content. Other than the content you upload which can drive engagement and attract new audience, you may also promote your products and services on these platforms for wider reach and faster sales.
17. Use Content Distribution Platforms
Of course, for you to think of improving your content strategy, it means you already have a website where you can upload content. However, like social media platforms, other content distribution platforms will give you a wider reach and improve your visibility. Popular content distribution platforms are Medium, LinkedIn, Quora, and Reddit.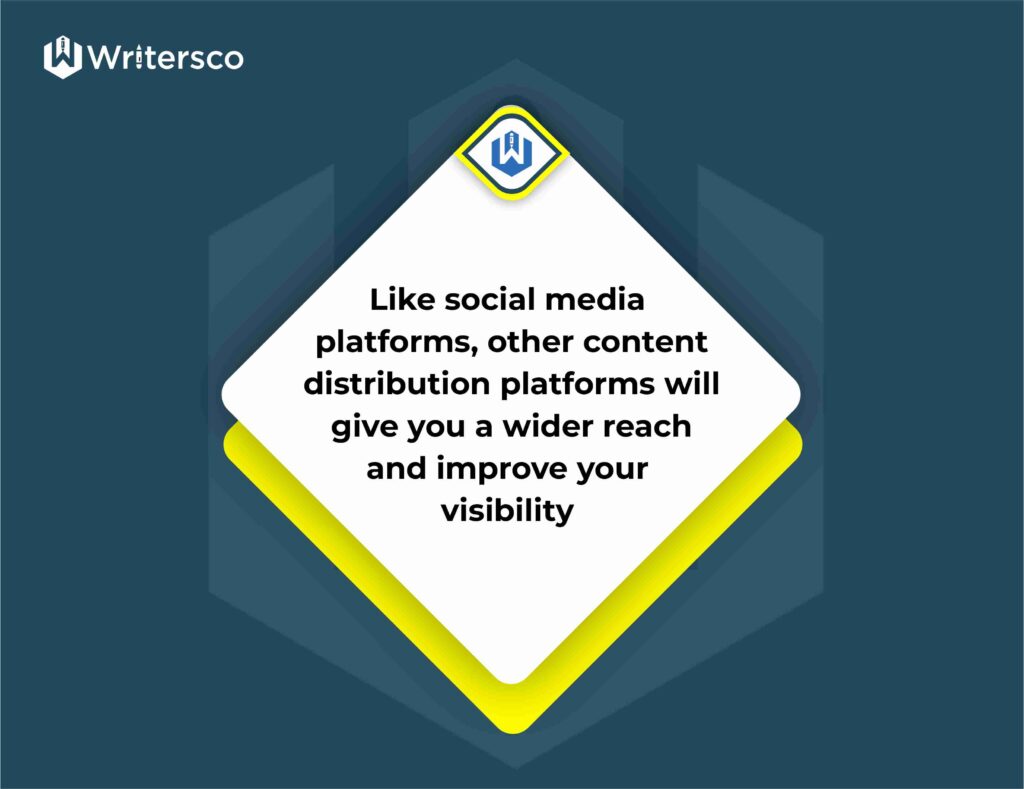 18. Have You Considered Guest Blogging?
You can further up your content marketing game by guest blogging on relevant websites. Remember, content marketing is all about subtly promoting what you do while informing or engaging your audience, and declaring yourself as an authority in your field. So, there is no other way to say it other than: you must keep creating content and distributing them on as many platforms as you can.
19. Create Pillar Content
Pillar content is comprehensive, long-form content that covers a broad topic in-depth. It can drive significant traffic to your website and establish your authority. A pillar content is also a strategic post for infusing as many quality do follow links as you can in a post. At the same time, you can always reference the pillar post and back link to it in many of your other content.
20. Engage Your Audience
These particular tip cannot be stressed enough. It is however sad that a lot of business owners in Nigeria seem to be to bothered about other aspects of their business procedures that they lag behind so much in audience engagement. It is important to respond to comments and messages on your website and social medial platforms. You should also consistently request feedback from your clients. When you engage your audience, it shows that you care about them beyond them just buying your product. Besides, the trick to boosting traffic to posts on social media is engagement. While you may not be able to totally control the number of people that comment on your posts, you can ensure to keep traffic to posts high for as long as possible by always engaging with the comments you get. Doing this motivates your audience to talk more and can signal to the algorithm that the post is indeed worth all the visibility it can get.
21. Stay focused and consistent
Another important thing that you must never joke with is consistency in the way you add value to your audience. Stay committed to giving relevant value every time to your audience. Don't stop writing. Be strategic about how you post and ensure you don't run out of content. To be safer, create a content calendar that will guide you for months. Build topics around your business.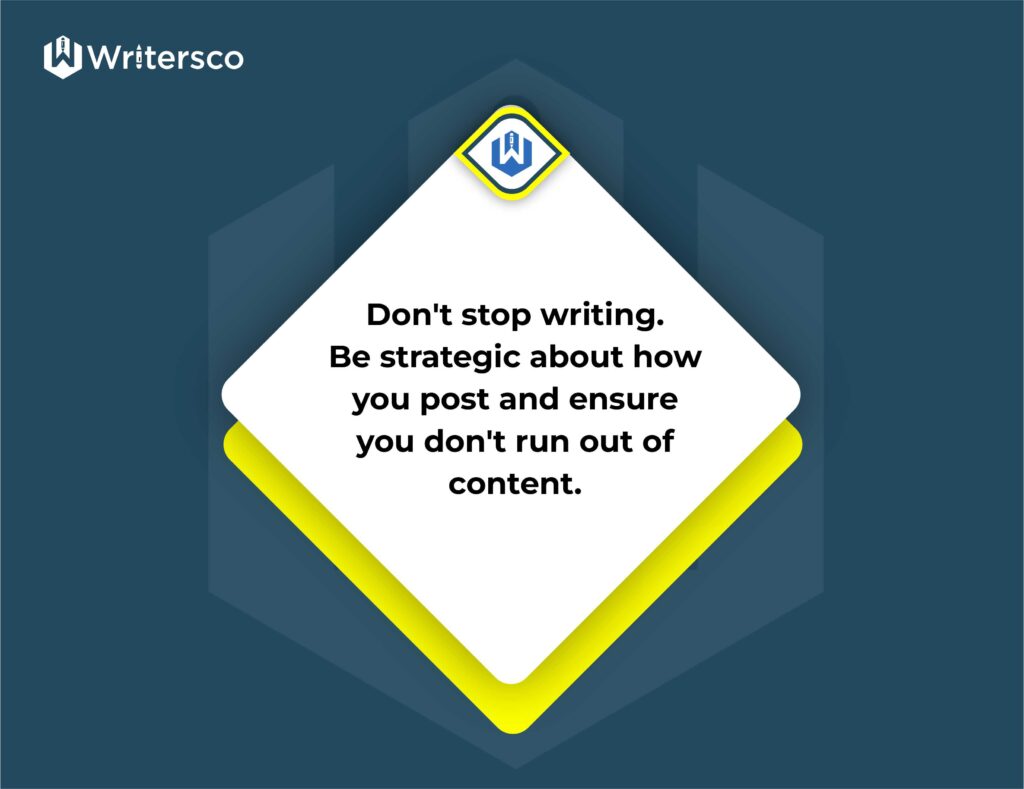 BONUS: Use an SEO company to achieve your goal
Creating the right content might be tedious for you as a business owner. Combining your work schedule and executing content marketing from strategy to publishing can be a herculean task. This is why you will need the service of an SEO company to help you fulfil your goal.
A professional SEO company will know the right content marketing strategy to use for your business in Nigeria. We are a professional SEO company at WritersCo, specializing in content marketing in Nigeria. Reach out to us, and we can help you rank your business in the shortest possible time.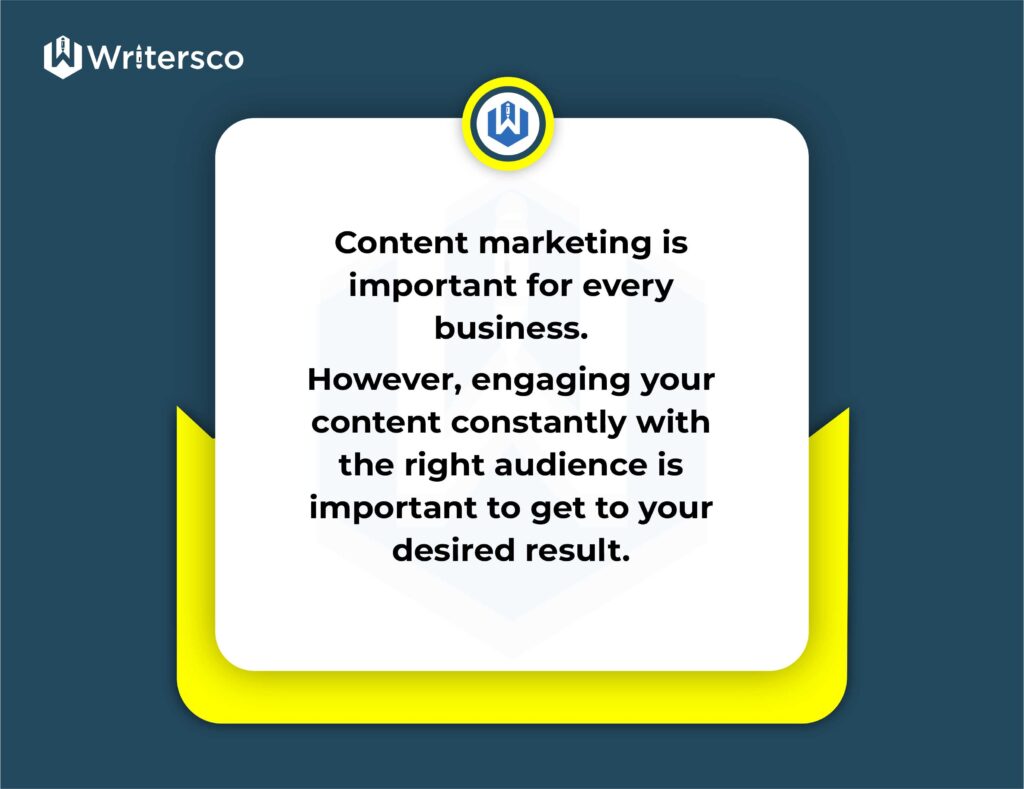 Conclusion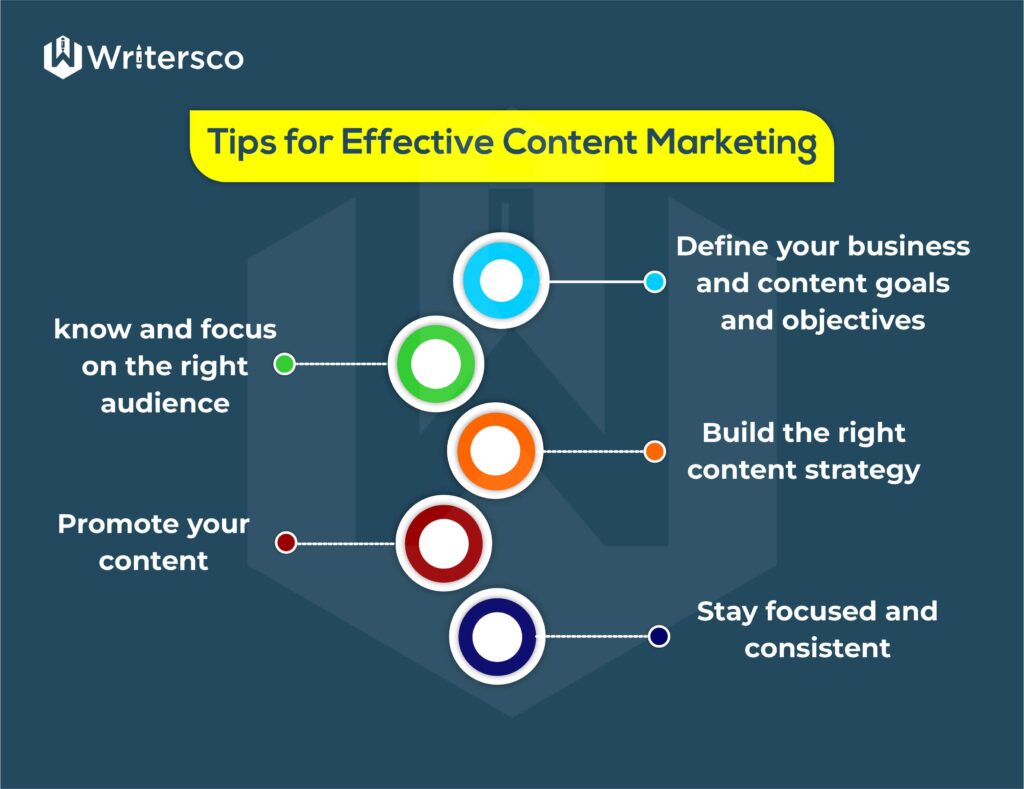 So, this blog post has successfully covered proven tips you will need to build effective content marketing in Nigeria for your business. Content marketing is important for every business. However, engaging your content constantly with the right audience is important to get your desired result. You don't need to freak out if you don't know much about it. WritersCo is always here for you.