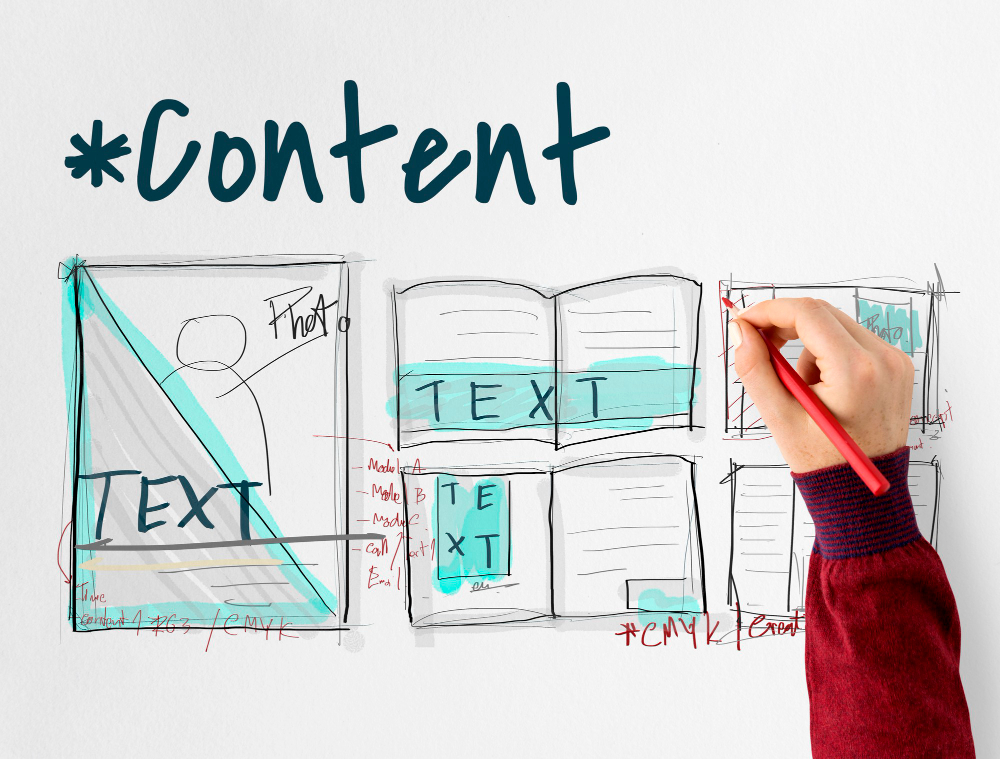 10 Powerful Content Marketing Ideas for Your Business
So much has been said about content marketing. Yet, so little is known. In fact, the information overload on the internet is a pet peeve for many and it can become really overwhelming if you are still a newbie. Nevertheless, content marketing is not meant to be hard to understand. In this post, you will find content marketing ideas and tips that will get you and your business rolling for better sales and engagement.
What is Content Marketing?
Content marketing is a medium of marketing that uses digital content to promote a brand's awareness and convert potential customers to actual customers.
The primary purpose of content marketing is to harness digital content tools like posting of relevant information or storytelling, blogposts, digital books, podcasts, etc., to appeal to readers to "act". A content marketing idea is not effective if it doesn't coax a potential customer to make decisions such as creating an account, signing up for a newsletter, or making a purchase on the brand's website. It is about building strong relationship with new and old readers that can generate not only numerous but also profitable sales.
Content marketing is beneficial in many ways. For one, the major way people get to know about business brands is through content. So, a well-crafted content will not only adequately inform an audience about a brand but also convert readers to customers.
Two, content marketing drives engagement of social media users. A recent survey reveals that out of over 7 billion people in the world, 4.76 billion use social media actively. A brand that is passionate about reaching a large audience will not relegate great content marketing ideas.
Lastly, content plays a crucial role in digital marketing campaigns and your site's content are fundamental to Search Engine Optimization.
Your business is most likely suffering from low conversion rates because of negligence on quality content marketing or none. In this blog post, learn about ten powerful content marketing ideas that will improve your business marketing strategy.
10 Content Marketing Ideas to Use for Your Business
#1. Adopt an Authentic but Unique Strategy
Fierce competition exists in business. This is why there are tons of content online. But, reeling out a lot of content does not necessarily guarantee a proportionate number of conversions. It doesn't even always mean that you will reach the largest audience online. If you don't watch out, the urge to consistently put out content online may result in losing your uniqueness.
Uniqueness is central to crafting a content marketing strategy. This is why you need to identify your audience; the consumer of your contents. It is very important to understand your audience and the kind of information they are regularly looking for. These will inform the kind of content marketing strategy to use. Don't just use any trending content marketing ideas. If it doesn't align with your brand's objectives or has not been proven to generate high conversion rates, it is a red flag.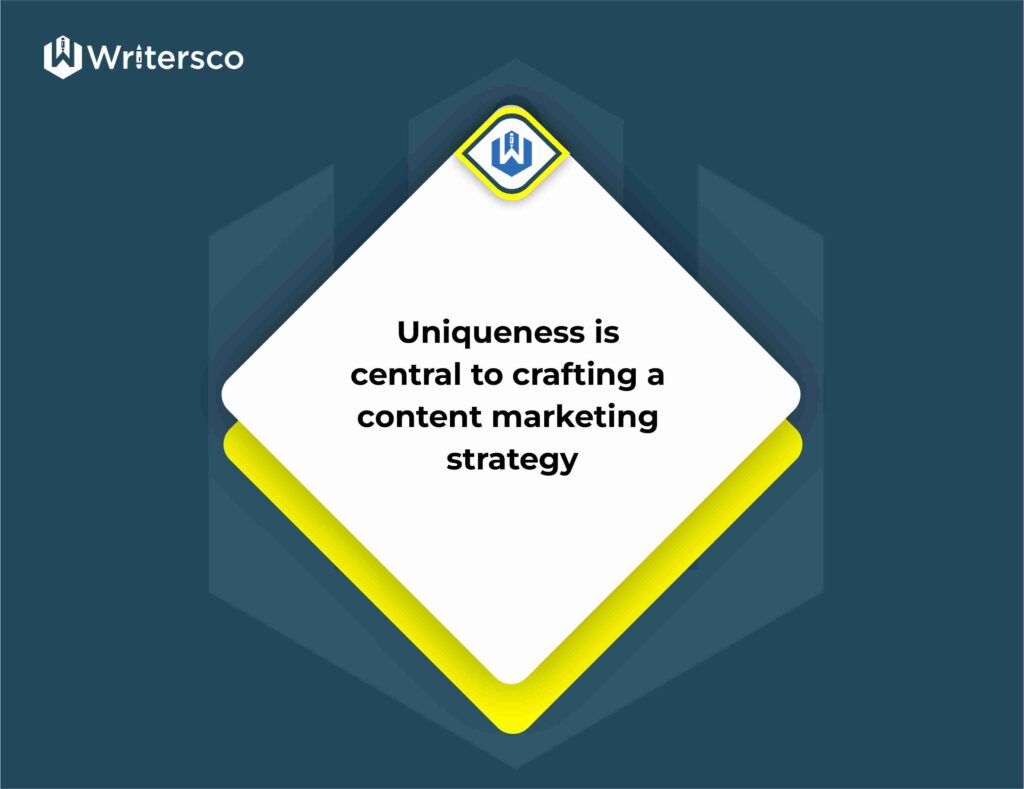 #2. Groom Your Email Subscribers
There are different types of people who are likely to subscribe to an email: potential and actual customers. When potential customers subscribe to emails, it is a great content marketing platform to leverage on. Writing them a newsletter every week or twice in a month is a strategic way of "registering" your brand on their consciousness. At first, they may be lackadaisical about the emails. But, writing a high-quality newsletter about current trends or future predictions in your industry is a good way of generating conversion rates.
Aside writing newsletters periodically, you could offer your actual customers special packages. It doesn't have to be something super expensive. For instance, you could offer a free demo for a service you render but first ensuring that the potential customer signs up with their emails before they can enjoy this package. A win-win offer for both the potential customer and your brand could work. Discounted price on consultation or a 30-day trial are also great incentives that will enhance the growth of your brand.
#3. Online Interactive Tools
One of the goals of content marketing is generating traffic on a brand's website. This can be achieved by using online tools such as email signature generators, quizzes, calculators, and others. Offering online services to other websites can result in more traffic to your brand's websites. For example, Pingdom offers website performance and availability service to other websites. Within few seconds, you can check the state of your website for free and then enjoy premium packages as a customer.
You can visit Keyword Research tool to build a list of online interactive tools.
#4. Make Videos for Your Social Media Platforms
Putting videos on social media platforms is a reliable way to increase a brand's awareness, create connection with online audience, and nurture such connections for business purpose. They can persuade viewers to visit your brand's website. They are easily shareable and more reliable than e-books, newsletters or blogs!
You can include videos in your content marketing strategy by going live, posting video content on your blog posts and/or collaborating with a social media influencer. You can go live on social media platforms such as Youtube, Instagram, Tiktok, and/or Facebook. A recent research shows that 2.1 billion people in the world use Youtube actively every month, making it the second most popular social media platform. As of January 2023, Facebook had 2.963 billion users and is currently the most popular social media platform. Tiktok is the sixth most popular social media platform in the world, with 30.8 million daily active users only on iOS!
These staggering statistics indicate opportunities to promote business brands through consistent but unique product posts, toolkits, content series about the brand, etc.
Furthermore, you can partner with social media influencers or another business to increase your audience. In return, you are likely to have more subscribers and customers. Collaborations with social media influencers are not uncommon these days as many businesses work with influencers with large followers. Adopting this social media content marketing idea will promote your business.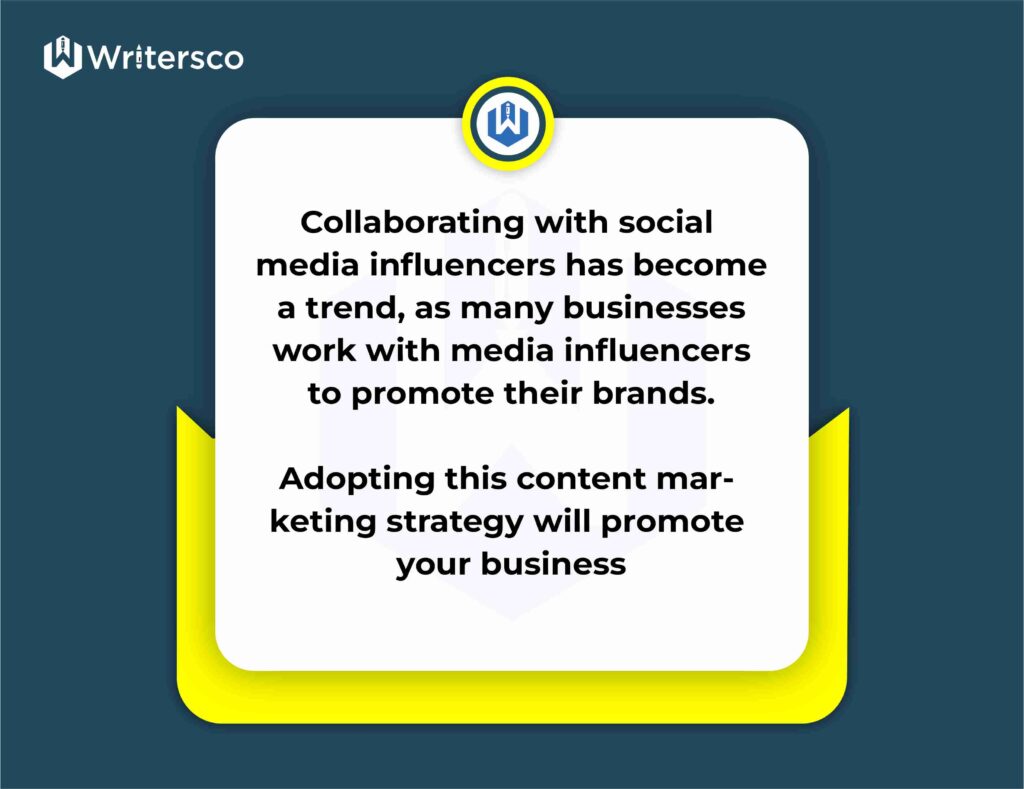 #5. Podcasts
Podcasts are digital audio files, usually in a series of episodes, that are shared through RSS feeds or hosted on websites. These websites allow them to either be downloaded or streamed online. They are similar pre-recorded talk-radio shows but are downloadable through mobile devices or computers.
Podcasts are lucrative content marketing ideas that drive traffic. The beautiful thing about podcasts is that you don't necessarily have to possess a high degree of professionalism or expensive setup. You can creatively transform some long but interesting contents into podcast scripts.
You may also collaborate with creative and resourceful people in your industry by interviewing them on sensitive and trendy issues in your niche. This will foster a good relationship and also increase the reach of your brand.
#6. Guest Blog
Guest blogging is a proven and powerful content marketing idea. Basically, guest blogging means writing blog posts for another brand's website. Whether you are just building your brand or not, guest blogging is an efficient way of increasing your reach to a larger audience base, which in turn, attracts traffic back to your company's website.
In addition, through guest blogging, you can boost your website's domain authority with external l inks to domains that have high-authority.
To guest blog, you may need to submit proposals of topics that are relevant to the host's website. To increase the chances of accepting your guest post proposal, it is important to add the volumes or metrics of the topics you included in your proposal.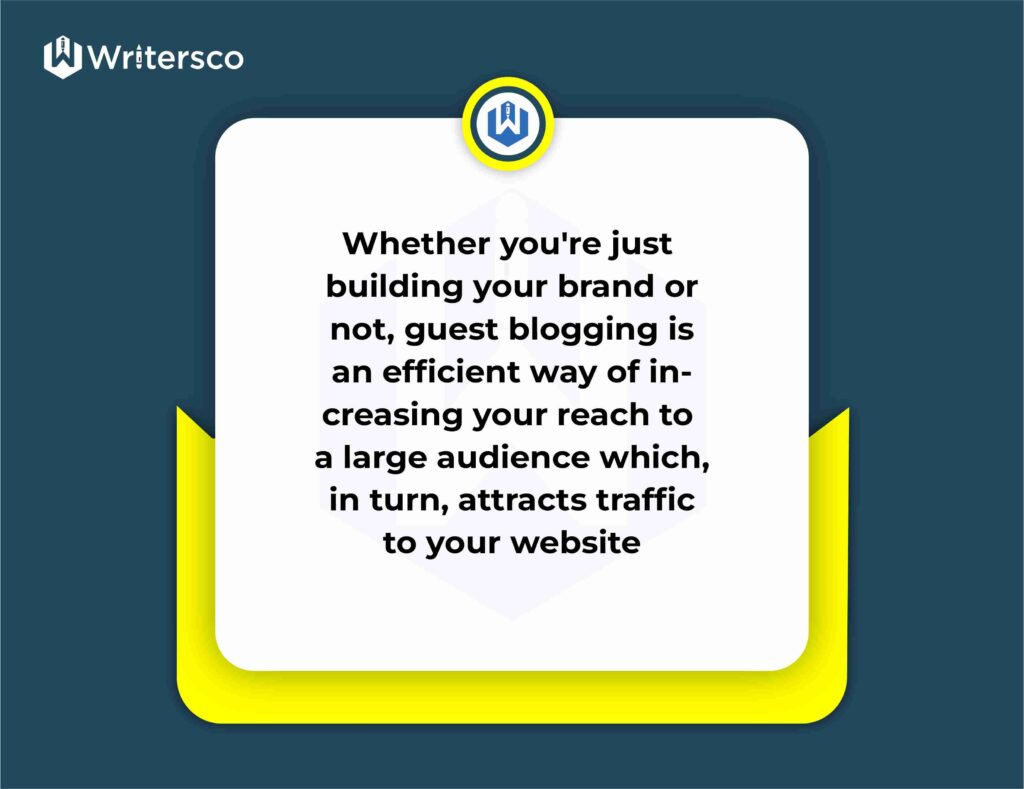 #7. Maximize User-Generated Content
A user-generated content (UGC) is a kind of content about a brand but is created by an unofficial staff or a customer of the brand. Such contents range from reviews, blog posts, podcasts, testimonials, videos, photos or campaigns that promote a business' brand. Since they are creatively drafted by loyal customers of a brand, user-generated contents are proofs that patronizing a brand yields maximum satisfaction. Hence, UGC leads to increase in customers, who will also turn out to be loyal customers.
Another benefit of using UGC is that your target audience feel included, important and more involved on the journey of building your brand. With the powerful influence through social media, user-generated contents add value to your brand.
You can host online competitions on social media platforms like Facebook, Instagram or Twitter. This will entice customers who are active online to create contents for you. The caveat is to include competition rules which will curb the tendency of extremes in the content they create. Notable brands like Coca-Cola, Indomie and Pepsi also harness user-generated contents for their brands.
#8. Use Popular Weekly Hashtag Themes
Although a bit underrated, using popular weekly hashtag themes like #throwbackthursday or #motivationmonday on Twitter, for example, gives you the opportunity to reach a wider audience. For profit and non-profit organizations use trending hashtags to promote their brands, especially for special project they plan to embark on.
For instance, you can tweet a video of how your brand began and add "#throwbackthursday" to the caption. This doesn't give your audience the benefit of knowing the early days of your business, it also serves as motivation for new startups and young netizens who may also share it on their social media platforms. Through this, you reach a wider audience and increase your brand awareness and perception. Using hashtags is a smart way to build a brand perception online.
#9. Use Both Micro-Content and Long-Form Content
Many people and brands assume that because long-form content rank higher than micro-content on Google, there's no point using micro-content. Well, it is true that long-form content rank higher than micro-content, it doesn't mean that micro-content are not beneficial at all.
Micro-content are short content that are specifically designed to meet the goals of social media marketing. They are easy to read, very appealing to audience, and simple to understand. One of the important facts about social media audience is that many have very short attention span, consistently posting only long-form contents will therefore be inefficient. To get the attention of social media users, therefore, you need short, appealing, east-to-read contents.
On the flip side, long-form contents play crucial roles on Google and social media platforms like YouTube and even Tiktok. You can, therefore, maximize these platforms for your long-form contents.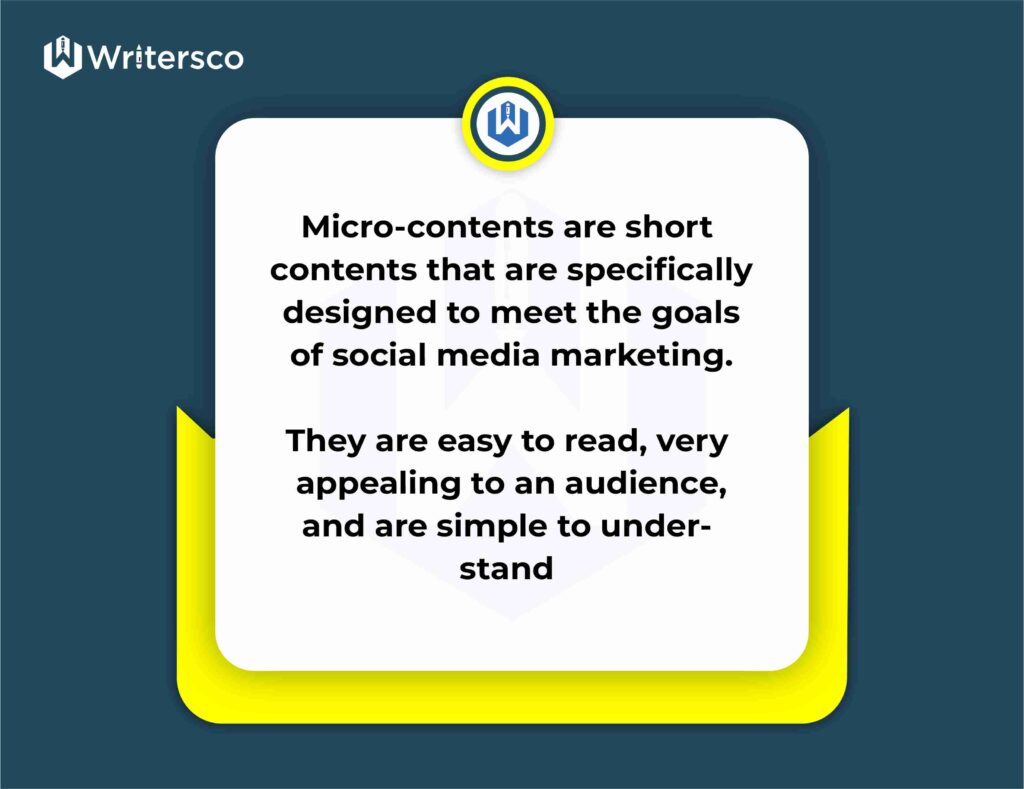 #10. Be Inspired by Trending and Controversial Topics
Creating content marketing campaigns related to trending controversial topics for your brand is another powerful content marketing idea. It allows you to take advantage of the buzz and euphoria of the moment for the advantage of your business. Twitter, for instance, has over 330 million active monthly users. Putting out micro and long-form contents about trending topics on Twitter will increase your audience reach.
Conclusion
Content marketing is crucial to the promotion of brands. More importantly, quality content marketing ideas can double your efforts at improving the perception of your brand. Harnessing the powerful content marketing ideas outlined above will yield great returns for your business.