There are several reasons why you would consider website content migration. However, before looking into that, let's examine the concept of content migration. Content migration involves transferring content from one information system to another. This content could include images, videos, information, and possibly site structure.
Website content migration is an opportunity for your company to better position itself for online visibility. You shouldn't just copy and paste all the content. Instead, ensure you engage professionals to analyze the content on your current website. This will help make decisions on content you should update and those you should discard.
Migration of content is also a chance for you to improve the quality of your brand and apply standards that'd be peculiar to your brand. Furthermore, you could seize the opportunity to enhance the customer experience on your website. Ensure that navigation on your website is easy. In addition, make it easy for site visitors to contact you if need be. Improving navigation ease will spur visitors to choose your website over competitors.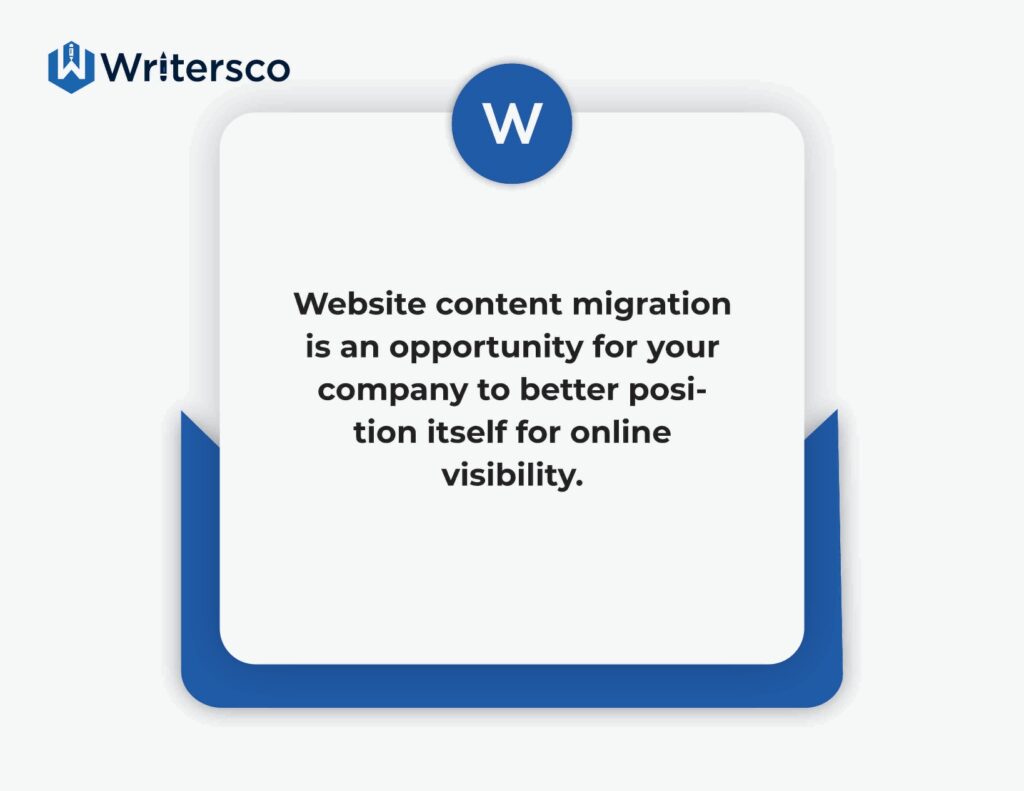 6 Vital Steps To A Successful Website Content Migration
For your website content migration to be successful, it's essential to pay attention to certain things. This segment will serve as a guide to help you have a hitch-free content migration.
#1. Analyze Data From Your Old Website.
Before starting content migration, it's vital to assess the content on your current website. This will give you an idea about the content your community loves. Furthermore, it will give you an idea of the most visited pages on your website.
Analyzing the content of your website will be easier when you sync your website with Google Analytics. This will give you the data on how the pages on your website are faring. It will provide you with the data on pages with poor visits and those with high traffic. While using google analytics, pay attention to the following:
Pages with High Traffic: The top pages with the highest traffic are pages you don't want to leave out on your new website. These are pages your site visitors love and would like to see often.
Pages with Little or no Traffic: You might consider scrapping or restructuring contents in this category. This is because the data report shows that the contents haven't contributed to the traffic on your site.
Pages With The Highest Bounce Rate: Pages in this category have a chance of doing well. Rather than discard them, restructure the content. You could also pay more attention to the search engine optimization of such content. With some tweaks here and there, they could become high-traffic content.
Analyzing the data on your website is also possible without google analytics. It could be pretty strenuous, but it would help collate data. In this case, a survey will be necessary. The survey will be conducted on members of your community. You'd use it as an avenue to ask them about what they loved about your website. This will give you an idea about contents that should stay and contents that you should discard.
#2. Design Your Site Architecture With Your New Priorities In Mind.
Before proposing a new website, your team must have noticed challenges with the old one. There should be new improvements and priorities the team is working with, such as better user experience.
In the design of the new site's architecture, make sure to implement these priorities. There must be an improvement between your new website and the old one. It is also very important to avoid sentiments here. You should discard any content that does not fit into the goals of the new website.
This may be a difficult task considering personal attachment to some content. However, because of the team's overall health, it's essential to do what needs to be done regardless of personal bias.
#3. Create A New Sitemap
Simply put, a sitemap is a document that lists the web pages on your website. It also contains how the web pages are linked to each other. It gives web crawlers the necessary information to successfully crawl your site.
At this point, you should have analyzed the data from your website. In addition, your team must have set priorities to work with after which you can now come up with a new sitemap.
The sitemap will serve as the skeletal structure for the user experience of your new site. It will also serve as a guide to determine what content you'd move. The new sitemap will also dictate new contents that need to be created. For the effectiveness of the sitemap, it is advisable to make it simple. This will help to make the user experience amazing.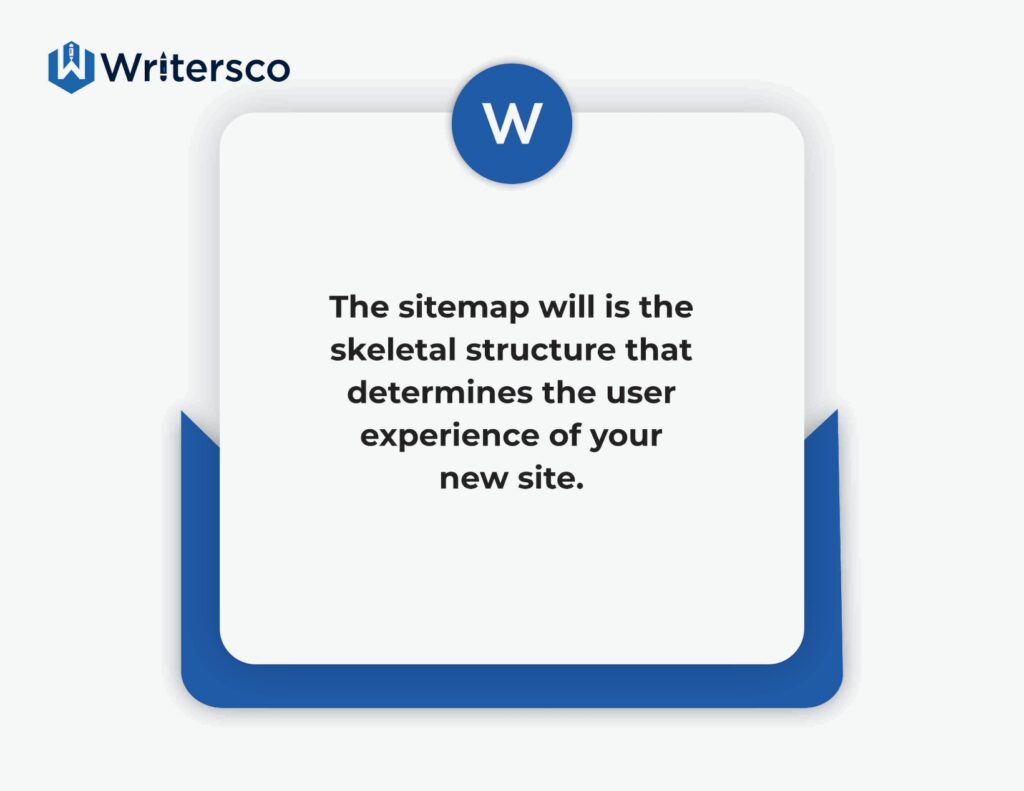 #4. Create A Website Content Migration Plan
It's important to create a website content migration plan before the start of the migration. Part of your website content migration plan will be deciding the person(s) who will move the content from the old website. In selecting who will move the content, the team should deliberate on outsourcing or having a member of the team migrate the content.
In case members of your team will do the content migration of the website, it is vital to give appropriate training. While going through this phase, it's also important to factor in the website launch date. Activities as regard the website content migration should be completed before the launch date. Furthermore, it might be necessary to batch content before moving. Batching of contents will be dependent on the structure of the new website.
#5. Restructure, Revise And Edit Old Content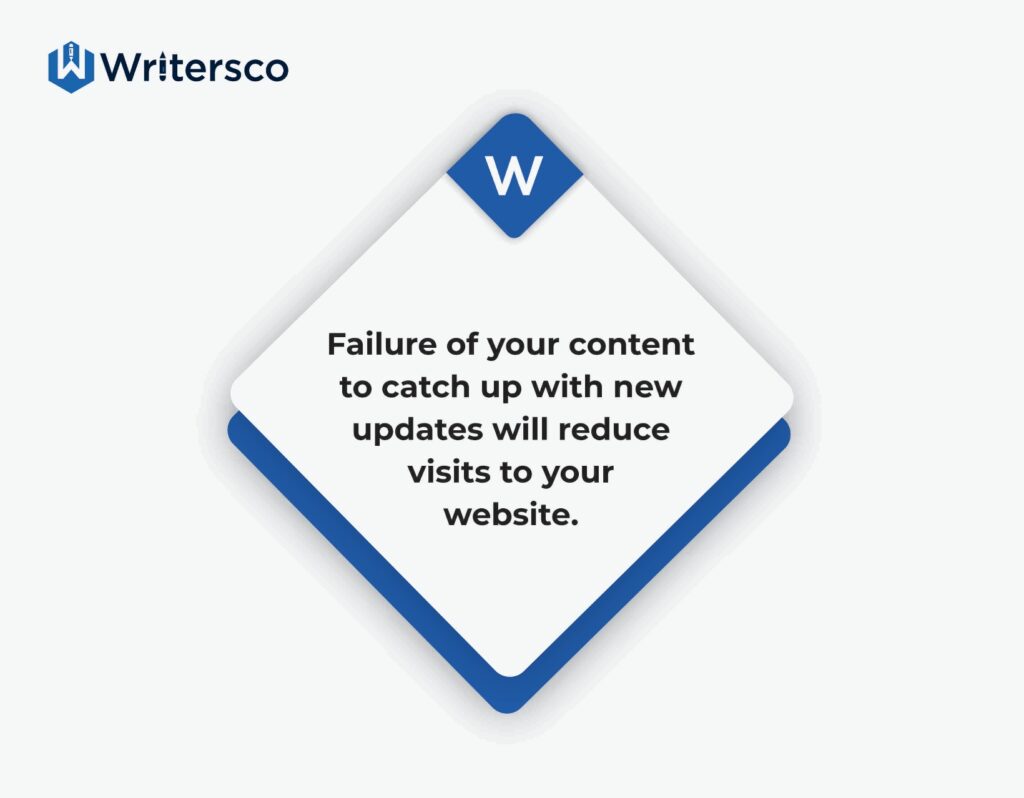 The pre-content migration period is a good time to revisit old content. Make your content more engaging and user-friendly. Furthermore, this is a period to ensure that you've optimized all contents such that they are well fit for different mobile devices. There are certain things you want to consider when revising your website.
The Age of the Content
Articles that have been up for over a year or two would most likely need revision. This is due to the fact that such topics would have evolved and had new updates. Failure of your content to catch up with such updates will reduce visits to your website. As such, your website is at risk of ranking lower. Asides from updating the texts, ensure you update the images and videos as well. Attractive videos and images are a good way to catch the attention of visitors.
The Relevance of the Content
A very important factor you have to consider is how relevant your content is at the moment. You want to ensure that your content is appealing to your target audience. Reread the contents you intend to move and come up with ways to make it more attractive to your audience. Furthermore, think of ways you could modify them to fit the context of the season.
How Well The Tone of Your Content Fits Your Brand Identity
As a website owner, you want to ensure that your content has a lone voice. Ensure that every piece of content on your website matches the identity of your brand. The tonal contrast of the write-ups on your website should be similar. This goes a long way in endearing visitors to your site.
Content Organization
Now is a good time to check the organization of content on your website. Use this period to evaluate the basic elements of your write-up. Review the grammar and punctuations. Also, check the alignment of the paragraphs. To further foster readability, ensure that the images are not interfering with the text and vice-versa.
Pay Attention To The Mobile Optimization Of Your Content
A well-organized website allows visitors to have a seamless experience regardless of the device used. While you are preparing to move to a new website, take the time out to test run your content. View them on different devices. Afterward, access the necessary changes. Then effect them. For some content, you may need to break down the length of your paragraphs, while some may need a total overhaul.
Data Architecture
In case you are changing your content management system(CMS), ensure that your data is compatible with the new CMS. Content migration won't be successful if your CMS neither supports your data nor allow customization. As such, this period is a time to conduct such background checks.
#6. Begin The Website Content Migration Process.
Now that you have completed the background phases, content migration could start. To make content migration easier, it is advisable to move content in batches. It could be quite tempting to move all the content before evaluation. However, to reduce avoidable errors, it's advisable to move some, pause, evaluate, make necessary adjustments and then repeat the cycle.
Ensure that the styles and designs for the new website are approved before moving all the content. If not, you'd need to repeat some processes over and over again.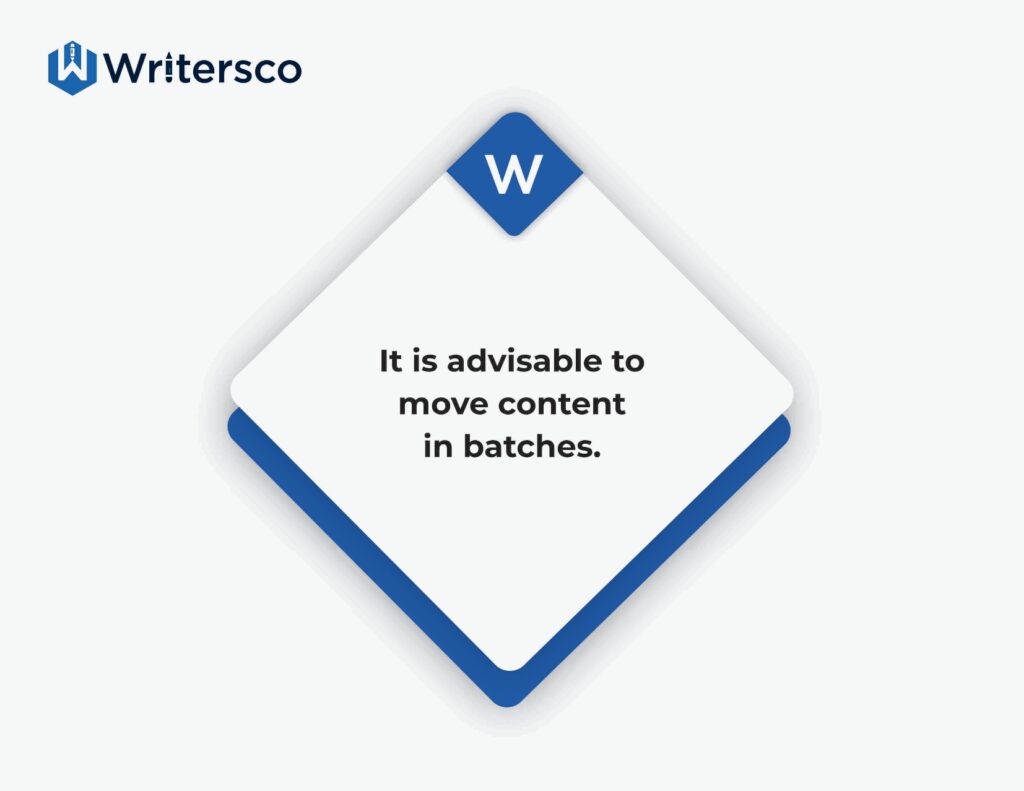 Common Challenges You'd Possibly Face During Website Content Migration
#1. Broken Internal Links
When your content is moved, navigation to other pages on the website will be broken. As such, when the hyperlinks on your website are clicked, it will give an error. To forestall this, you need to plan ahead before moving your contents. In the planning phase, ensure to work around moving your content in such a way that links are rewritten according to CMS rewrite rules.
#2. Long Website Downtime
Migration of content on your website often requires your website to be frozen for a while. Within this time frame, you'd lose ranking, traffic, and visitors. The duration of your website downtime could be further elongated, depending on the amount of content on your website. This could span weeks and months without operation.
To overcome this, you might want to consider automating content movement to your new website. This could be done in less than an hour, depending on the amount of content on your site. In addition, your website will still be live during this period.
#3. Identifying Content Requirements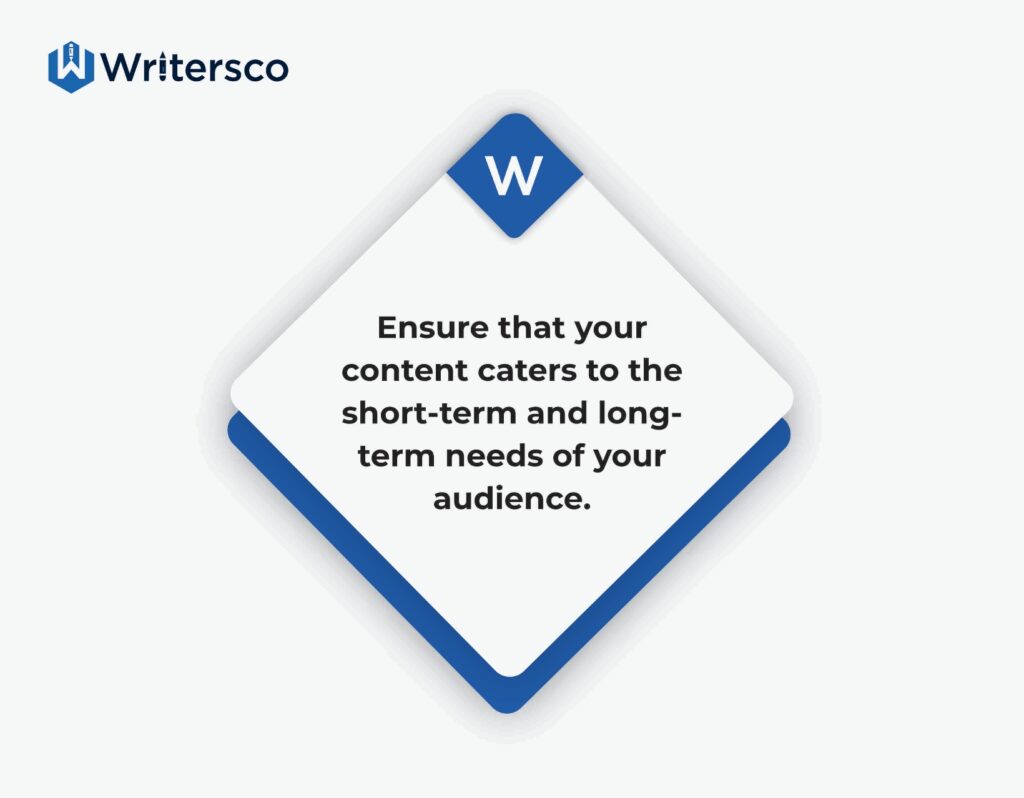 Often, during content migration, there is a possibility of introducing new segments to the website. While this is a laudable feat, it is important to ensure that these segments are backed up by awesome content. Else, the segment won't blossom in the online space. To aid such segments, ensure that the content caters to the short-term and long-term needs of your audience. This will keep the segments from bubbling for a long time.
#4. Lack Of URL Visibility
To boost the visibility of your site, you'd need to allow crawlers on your site. This would help make your website visible. Consequently, the visibility of your website will improve the ranking of your website. To further aid the operation of crawlers on your site, ensure you remove the "disallow: /" direction in robots.txt. Else, it has the ability to disable the actions of crawlers.
#5. Incorrect 301 Implementation after the Content Migration of the Website
This is one challenge that is common to many migrated websites. If 301 redirects are not properly implemented, users will be meeting with a lot of flat redirects. Flat redirects are situations in which the website redirects lots of old pages to the homepage. This could be a very frustrating experience for users.
To avoid this kind of scenario, take out time to properly handle the redirect phase of your website. Ensure that every old page is redirected to the updated pages.
#6. Improper Optimization Of New Content
One major goal you should have is to recapture traffic. For your new site to gain traffic, it is important that your new contents are well optimized. This will make your content start seeing listings, and by implication, this will retain old visitors and attract new visitors to your site.
Conclusion
Website content migration can be a necessary activity for improving your business's outlook through your website. The tips we have provided here will help you get started with the basics and ensure the integrity of your content is maintained in the new website.
You should note that without making efforts to get visitors, your website, even though it is new, will stay dormant. This will not be a good situation for your ranking. To avoid this, you should advertise your new website on your social platforms and bulletins. Furthermore, update your URL everywhere it is used. To aid traffic, submit new sitemaps to Google as well.