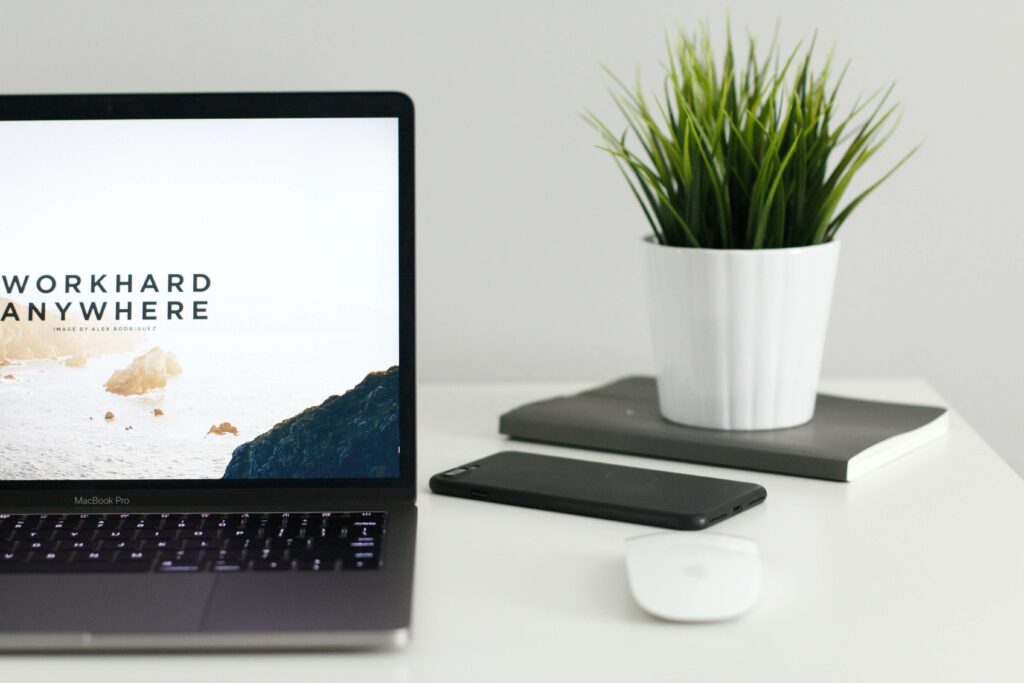 Has anyone ever told you, "Hey, don't you think you need a website for your business?"
In our world today, what makes a business a frontline brand is vastly different from what it may have been a decade ago. The meaning of content marketing and what it entails has changed drastically. Direct mails, newspapers, radio advertisements, and so on – all of these now serve little or no use for creating business visibility. Today, consumers are attracted to more creative and trendier ways of selling your business. Already, there are probably a thousand and one companies doing what you do.
You'd need to be more intentional and strategic if your business must continuously remain the customer's choice.
Essentially, no one should continue using old advertorial tricks and expect meaningful conversions. Better put, no one should remain stuck to only one brand promotion method and anticipate dynamic results. Like there were different marketing methods in the good old days, there are also many today. In fact, there are almost three times more brand promotion options than there were fifteen years ago.
Talk of email marketing, online ads, social media marketing, video content marketing, referral techniques, and lead magnets, the list of brand marketing strategies is inexhaustible. One advantage this has is that it allows you to determine what methods could work best for your business. Especially after you have considered your audience and other important factors.
If there is anything a contemporary business owner should not forget when aiming to promote his products or services, it is the power of the internet. Perhaps, the internet is one thing that has received the warmest embrace on planet earth since the past twenty years. Within the past two decades (2000 to 2021), global internet usage has increased by 1,331.9%. Between 2010 and 2011 alone, global internet usage increased by a whopping 480.4%.
Interestingly, Africa and Asia are experiencing the most rapid growths where internet usage is concerned. Of all African countries, Nigerian tops the list in terms of exposure to the internet. Most especially, the country leads in harnessing the power of the internet for digital marketing.
What Could This Mean for Your Business?
If 65.6% of the current world population is already exposed to the internet and most African web traffic is being generated from Nigeria, what could this do for your brand?
It could only mean one thing: if you want the highest brand visibility results for your business, you cannot put the power of the internet out of focus. And while you are trying to use the world internet statistics to your advantage, you will also need to ask this cogent question: how do people use the internet the most?
Although most social media platforms are connected to the internet, the highest percentage of internet usage comes from the global population constantly surfing the web. Perhaps, a significant percentage of internet users will surf the web for fun, but more are doing it intentionally. When they surf the web, they search for important information, feed their curiosity, find answers to questions, and order goods and services.
When you consider all of this, you would agree that a website is a necessary tool every business in the local market must utilize to thrive. Essentially, having a website is effectively tapping into your local market space. Like a shop space in a vast market, a website can grant you a space of your own, and from there, millions of people all over the world can reach you and your business.
Why a Website is Important for your Small Business
You could rush right away to create a website for your business, but that would be a blind move. First, you must clearly understand how a website would help your business. The statistics show you how much attention a website could draw to your brand. However, much more than the traffic, a website is immensely beneficial to your business.
Here are the top 7 reasons why a website is important for your small business:
1. People are Searching for what You do Everyday
Did you know before now that 97% of consumers search for local businesses online?
Now, think about it, without a website, who are your potential consumers likely to find – you or your competitors? Except you are sure you have all it takes to capture the meager 3% remainder of the world's population to yourself, then your business does need a website.
Technically, the local market is a very competitive place. There are tens of persons, if not hundreds, already providing the services you have to offer. To survive, you need an edge over your competitors – something that could get you easily seen. That 'something' is a website. With the right strategies, a website could make your business name the first that comes up when clients search for topics related to your services.
Perhaps, you are an established brand, and many persons out there know you already exist, then you have more reason to create a website. This is because your customers, in their tech-savvy opinion, expect you to have one!
They may need to make urgent inquiries about a service or may not physically meet you to place orders. Also, they might have questions that center on your products or need information about how they are made. All of these are reasons that will make them want to readily type your brand name with a '.whatever' extension into their search box. Do not get them disappointed by discovering your business does not have a website!
2. Increase your Brand Credibility
If not anything else, a website tells the whole world that you take your business seriously. In the subconscious of everyone, a company that has a website is a step towards being more credible than one that won't pop up on a search engine. Marketing research has exposed that 50% of persons discovered a new company and its services while searching online. Out of these persons, 75% will judge a brand's credibility just from the quality of the website's design alone.
In the long run, people are bound to patronize only those they perceive to be credible. And the perceived credibility of the moment will set the foundation for long-term trust that would cause recurring patronages.
3. A Website Provides a Friendly Environment for Customers to Interact with You
Perhaps, many of your customers are miles away from you. Through your website, you can give them that warm welcome you would want to offer if they were to visit you physically. A properly designed website with friendly layouts, easy to reach call-to-actions, and properly constructed content can do all that trick.
This is something a social media account alone will not be able to achieve for your business. Clients who may have known your business already will visit your website to find answers to questions, confirm your location, and contact you. From your website, you can create an efficient email marketing strategy that could land you an extensive email list.
Also, customers find more gratification when you can provide solutions to their needs even before they ask. For example, through your website, you can create an all-inclusive FAQs page that will provide answers to questions your potential clients are most likely to ask. Depending on how interactive you can be, you will find them responding to your call-to-actions and leads in the smoothest of ways.
4. Creating a Website for Your Business Provides you Social Proof
The number of sales you hit can largely be determined by what others have to say about your business. These days, more and more people refuse to be enticed by Instagram likes and comments. For all they care, those can be bought and manipulated. They prefer to find something more real and relatable. Including testimonials from past clients can offer you social proof and increase the confidence first-timers have to buy from you.
In addition, a website offers you a platform to control the narrative. You can debunk the public's opinion about your business by providing your own story – what your company stands for and why it exists. The narrative you provide through your website contributes to your brand perception.
In essence, a good website success story is not just about making it to Google's first page; it is also about a compelling brand story. When your website contents are compelling enough and trigger the right emotions in customers, you are bound to become the top pick amidst competitors.
5. Grants you a Competitive Edge
Take it or leave it; having a website gives you a fair share of the competitive market. At least, you have now created a space for yourself in the niche. Smart SEO and content management strategies can do the rest of the task for you. In no time, you can begin to rank high, even against other businesses that are authorities in that niche.
This is not to say that a website is a straight ticket to ranking high. Of course, several factors determine ranking analytics, and it can be pretty tough for smaller businesses to make the frontline. Nevertheless, a website is a platform and an opportunity all small businesses must harness if they must at all beat the SEO competition.
There are several ways to achieve this: good reviews, proper use of keywords, compelling content, and perhaps, ads. But it all begins with having a website.
6. Creating a Website for Your Business Gives You Profitable Leads
Needless to say, having a website gives you a wider reach and grants you leads that will land you more sales. Through creative content, coupled with product giveaways, your website can be a platform to build an innumerable amount of leads. Not only will sales from leads increase your profit margin, but they will also generate positive ROI for the money invested in building a website for your business.
You could use leads for many things: obtaining more followers and likes in your social media handles, getting more readers for your blog, creating your email list, or optimally, getting them to become your faithful customers.
An advantage to having a website is that you are able to track your leads and review them. You can get to know how many people visit your website per day, click on your call to action, and how many out of them finally make it placing orders.
7. It saves you a Lot
Many business owners let the cost of building and maintaining a website discourage them from having one. However, creating a good website for your business is an investment that will pay huge returns in the long run. Considering all the leads you could get, resulting in more sales, a website is really worth all the investment.
Additionally, having a business website saves you a lot of time and time, as they say, is money. Customers can complete orders all by themselves on your website without reaching you physically. You and your workers can invest all this time into other business matters. When you provide enough information on your website, customers get to bombard you with fewer inquiries. And even when they do have questions, they can send them from your website.
With technology tools, you can collate all the orders and inquiries coming in from your website smoothly. There are also analytic tools that help you track how many visits and orders you get per day. Without a website, the only way you would have been able to make these important analyses is by making them manually.
Nevertheless, suppose you are bothered about spending so much on creating a website. In that case, you will find numerous DIY free tools and apps that could help you create a beautiful website. That way, you will only get to spend on hosting your websites and also obtaining a domain name. There is informative content everywhere on the web that will serve as a helpful guide if you are building a website yourself.
In conclusion, Be Smart and Make the Move
A website is a platform – an opportunity for your business to be the best in the market space. Until you carve out a space for yourself, you'll never know how much you have been missing on.
As a gift of technology that helps you make intelligent moves every time, the website amplifies every smart branding technique of yours and makes customers find you easily. In essence, whether you are looking out for customers or customers are the ones looking for you, a website is your surest helping tool.