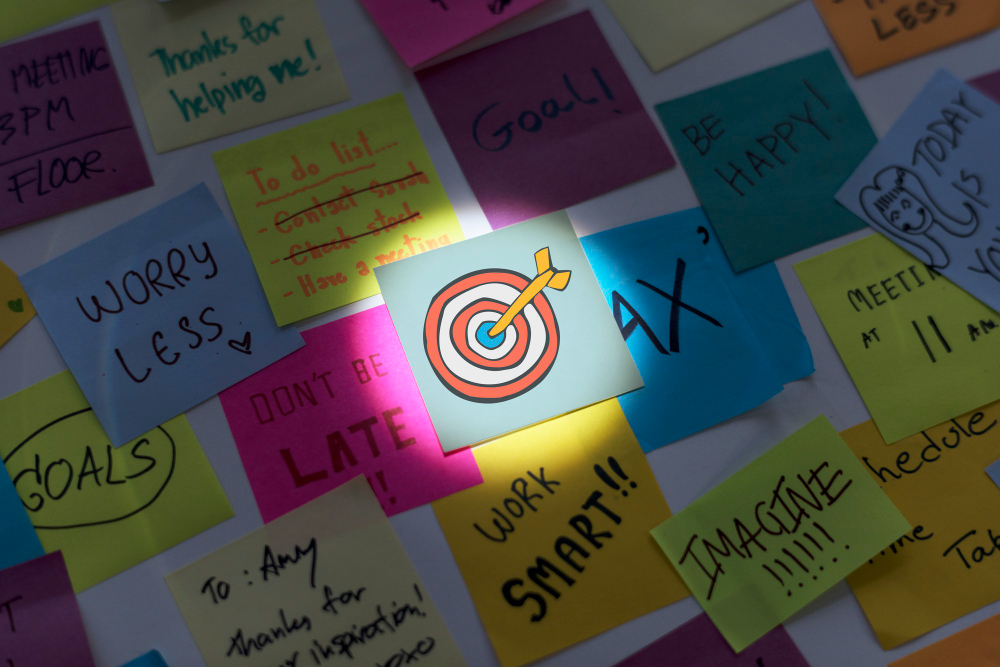 Best 5 Content Marketing Goals for Start-up Businesses
The most important thing about content marketing is to set goals that will bring great results to your business. There must be strategic plans to capture your audience. A content marketer with no content marketing goals can't grow a business.
Most content marketers, especially start-ups, don't know the importance of content marketing goals.
Content marketing goals are to increase the brand's growth and productivity and create brand awareness in your audience's mind. Sales content goals are essential.
Importantly, at any business level, content marketing goals are important to guide businesses to build productivity. This article will guide you to know the importance of content marketing goals for your business. So, what are content goals for start-up business?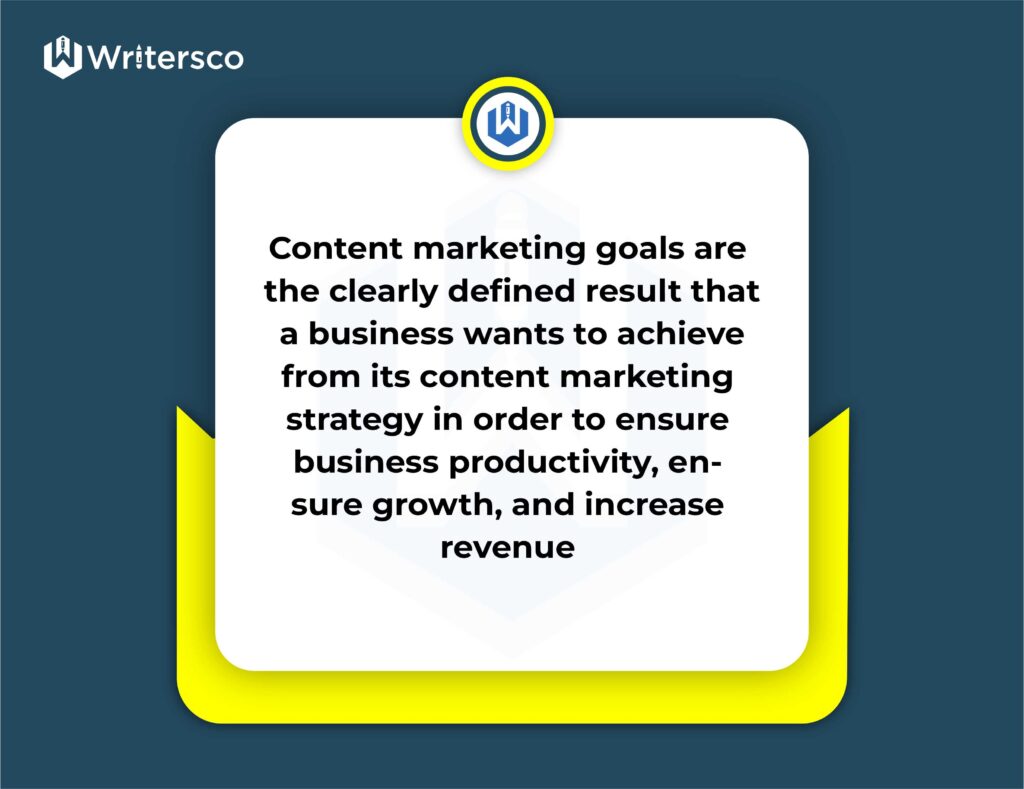 5 Business Content Marketing Goals for Start-up Business
Content marketing strategy goals are the clearly defined results that a business wants to achieve from its content marketing strategy in order to ensure business productivity, ensure growth, and increase revenue.
The following are the goals of content marketing that business owners must focus on to build their businesses:
1. To enlighten the Audience
Educating and enlightening customers are the most effective way to achieve content writing strategy goals. Enlighten them on the benefits associated with using your product as a business. This can also include offering your audience discounts.
The goal is to educate your target audience and turn them into end users of your products. You can easily build credibility for your products with the right educational content. Stay focused on educating your target audience!
2. To Build Trust
Another goal of content marketing strategy is to build trust and credibility in the mind of your target audience. With consistent writing and the right distribution channel, you can capture the right audience and build loyalty. Although it might take time, you can build trust in your audience's mind, which can also increase your blog domain ranking.
Stay focused on building brand trust!
3. Audience Engagement
Another important content marketing objective for every business owner is engaging the target audience timely. However, the first part is to pay attention to the right channel to meet your target audience. Social media is the best place to meet your audience's engagement.
Social media houses millions of people daily, making it easy to meet your target audience. Also, you can track the comments of your target audience to know how engaging your content is. Creating powerful headlines and catchy topics will help you achieve this goal. Likewise, you can engage your target audience by collecting data from survey forms to know how well your business engages your client.
Stay focused on engaging your target audience with the right content!
4. Grow your Brand
One of the goals of content marketing strategies is to grow your brand. Pay attention to how you can increase business traffic and rank in your niche. Use various content marketing tools to increase brand visibility and grow reach. Besides social media, email marketing and SEO practice are great ways to grow your business and rapidly disseminate your top-notch content.
Stay focused on growing your brand!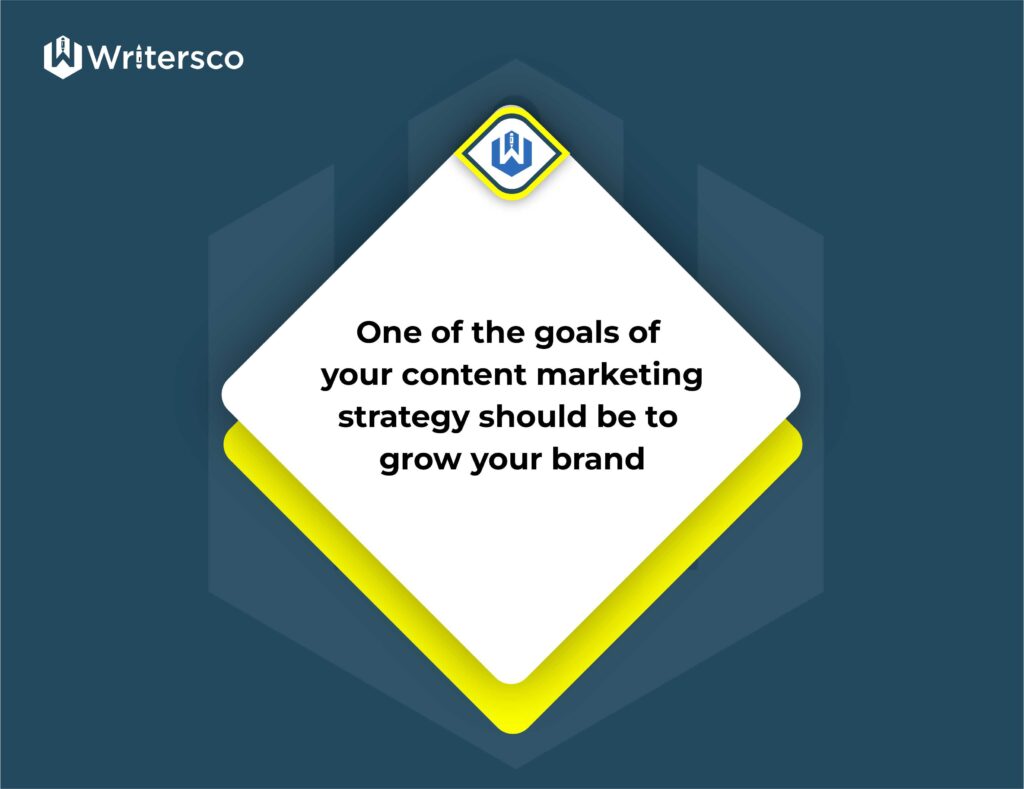 5. Attracting New Customers
Reaching out to more people apart from existing customers is very important. Make marketing strategies that can guide your business to meet more audiences through different marketing channels. Also, please pay attention to how you can convert more prospects to buyers; you will need it to grow your business.
Stay focused on attracting new customers!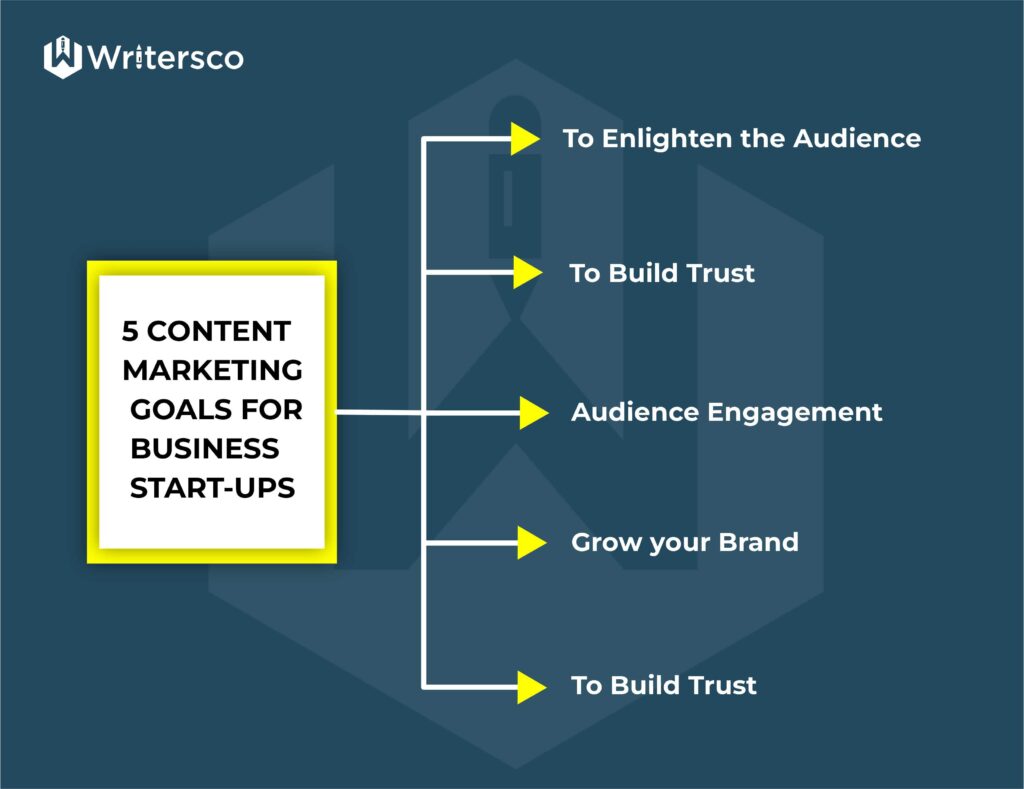 How to Achieve Business Content Marketing Goals
As a business content marketer, you must be strategic to know how best to achieve your business sales content goals.
Here are five tips to achieve business content marketing goals for start-up businesses:
1. Know your Business Target Audience
Since your product and services are limited to specific people, you must know your business target audience. Identify your target audience to capture and know your potential buyers. Without the right audience, you can't generate more leads for your business.
Also, you must be able to note your customer persona, which can include their age group, gender, and source of income if necessary. You must understand your audience to achieve your business content marketing goals.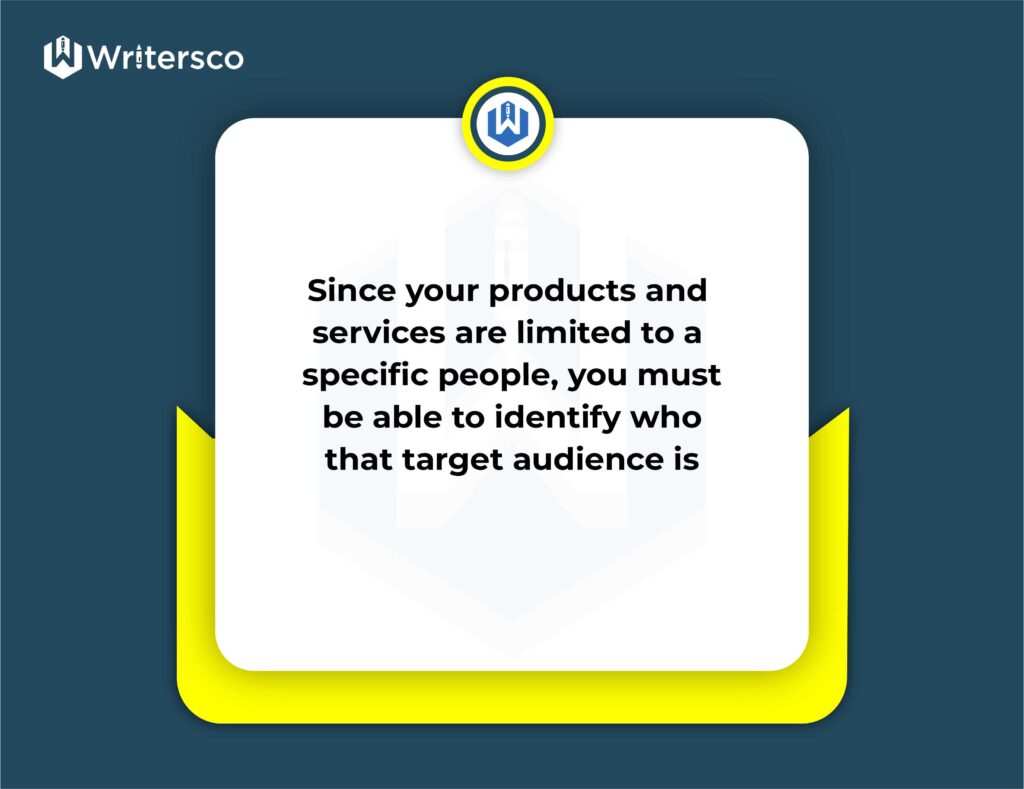 2. Focus on your Brand Awareness
Prioritize brand awareness to achieve your business marketing goals. Tell people that your brand exists. If nobody knows about your brand, there won't be anyone to purchase your product. This will, in turn, affect your goals of content marketing.
You will need business marketing tools to build your brand awareness. Blogs, newsletters, social media, infographics, and other types of content marketing can be used for brand awareness. Create catchy infographics to capture the attention of your consumer. This might be seen as the only opportunity you have. Seize the opportunity to make your brand known to the general public.
3. Set Content Strategy
Set your business content strategy and assign a timeline for accomplishing it. The business must have a direction to guide its activities of the business.
You must be able to determine whether the goals will operate for a long time or a short time. Are you operating in content marketing for one or two products?
Plan how you want your content to run to build your business as a business owner.
4. Decide on your Content type
Your content type defines your brand. You are at liberty to choose the content writing goals you want. There are diverse content types you can work with, such as blog content, e-books, video content, webinar, and newsletter.
You should be able to proffer solutions to the problems of your audience in each of the content types you choose. Another way is to give a survey to your audience. You can decide on the content type with the highest vote.
5. Use the right distribution channel
The best content without the right channel to convey to the target audience is a waste. Another basic way to achieve your content marketing objective is to locate and choose the right channel to convey your content. There is a need to promote your content through various and right promotional channels.
Social media, search engines, and email marketing are some of the best, most efficient, and most generating lead promotional channels.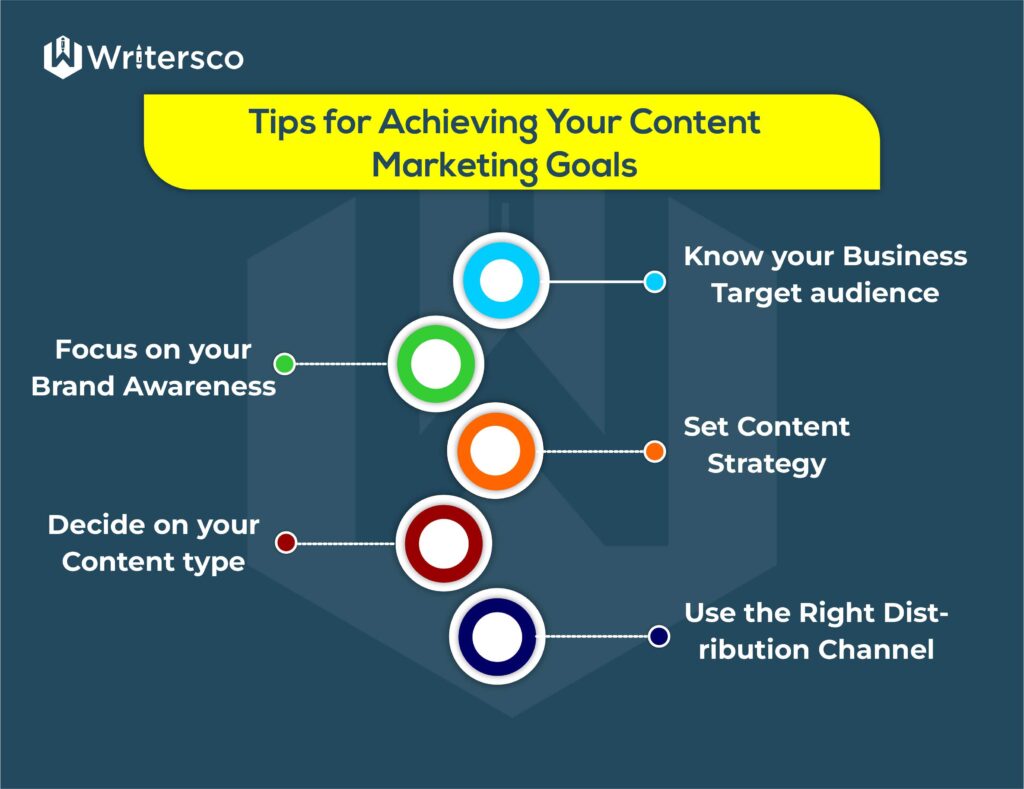 Advantages of Content Marketing for Start-up Businesses
1. Increase Visibility
The use of content marketing attracts more prospects and customers to your brand. It gives you an edge to be easily identified among your competitors. Customers will easily follow your website when you provide solutions to their problems. Hence, this increases your visibility through referrals.
2. Boost Loyalty
No one wishes to buy any product from an unreliable business. The right content marketing will help build trust and credibility with your customers. Existing customers will stay glued to your brand after earning their trust. Hence, this will increase your business traffic and sales.
3. Content Attracts Target Audience
Top-notch content will contain rightful information that will solve the problem of its target audience. When you use content marketing, your content will attract its target audience using the right content channel without any public advertisement. Content marketing has made content creation easier by neglecting the traditional ways of marketing.
4. It gives room for Business Growth
There will be rapid growth in the brand while making use of content marketing. It increases productivity and efficiency, and it supports other marketing tactics. As long as content marketing is used, there will be growth.
5. Helps to Convert prospects to buyers
Content marketing helps to convert prospects to buyers. A good goal of content marketing will guide you to know how to convince your business prospects beyond their level of doubt. Generating leads and traffic without being able to convert them into buyers is a fruitless effort.
Know their problem and offer solutions to them.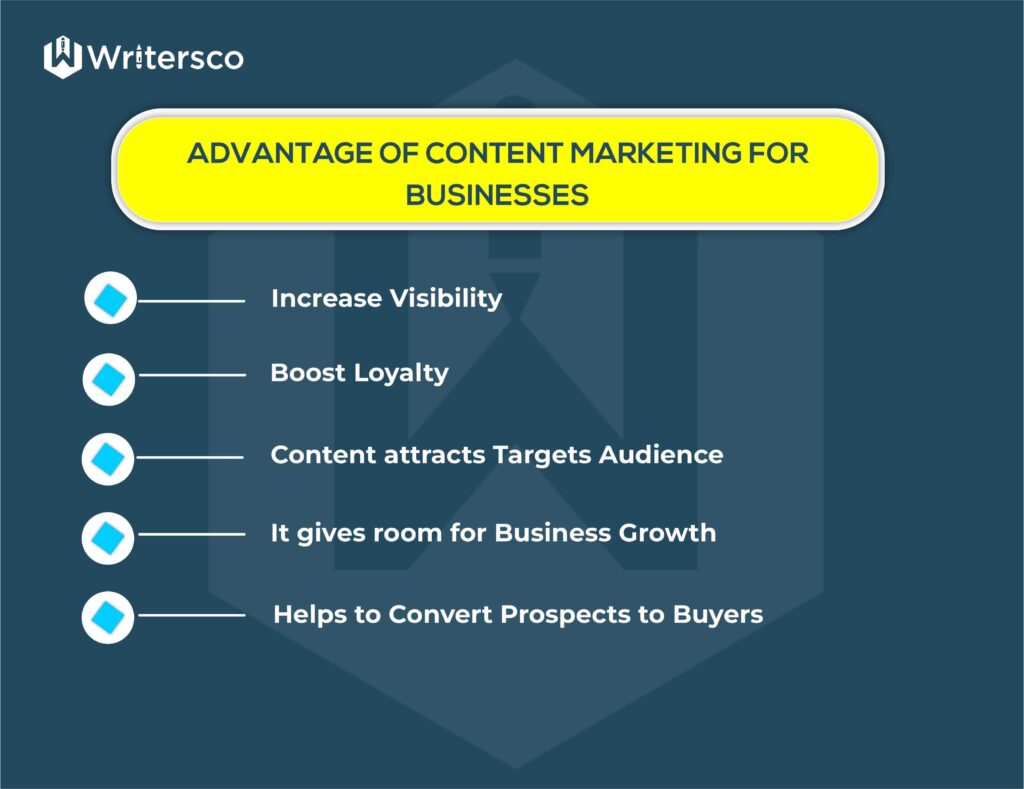 Challenges of Content Marketing for Start-up Businesses
Content marketing presents its own share of challenges to business owners. However, this is fairly common with all business activities, as nothing good ever comes easy. Here are some challenges you might encounter while utilizing content marketing for your business.
1. It Can be fairly Difficult for the Layman
Creating content is not in any way easy, especially when you are not a marketer or content creator yourself. Thinking about content ideas for a particular audience can get tricky and requires lots of thinking and planning. However, in the end, it presents with your business with several benefits.
2. Time and money consuming
No doubt, content marketing is time and money-consuming. You have to spend time thinking about the content you need to create, how to gather ideas, how to get it across to the right audience. Sometimes, the right channel for your audience might not be free and require you to pay certain amounts or make subscriptions. At other times, you may have to run ads or even employ marketing experts. The good thing though, about content marketing is that if you utilize the right strategies, you will surely get enough dividends for all the efforts and money spent.
Conclusion – Best 5 Content Marketing Goals for Start-up Businesses
Growing your business from scratch can be hectic. Employing the right business content marketing goals gives you the edge to build your business steadily. Build your business around the goals we've mentioned above and focus on how to achieve the goals. We are always here for you if you ever face challenges when writing or implementing your business content marketing goals.
FAQs
What Is Content Marketing All About?
Content marketing is a strategic market planning used to engage, retain and capture the target audience by creating and distributing usable, relevant, and valuable content. This is what content marketing is all about! Content marketing helps create brand awareness using videos, infographics, pictures, podcasts, emails, and blogs. They also help in driving profits.
What is the Difference Between Content Strategy and Content Marketing?
Content Strategy is a set of goals or plans to achieve your content objectives or missions. They are concerned with how and why you will create your content. It serves as guidelines that guide your content creation. Content marketers need to have content strategies to create the best content.
On the other hand, content marketing is the marketing strategy involved in creating and distributing relevant and valuable content to the right audience through content marketing channels. Marketing can't be successful without strategies. Strategy can't be successful without marketing. You need both to grow your business.