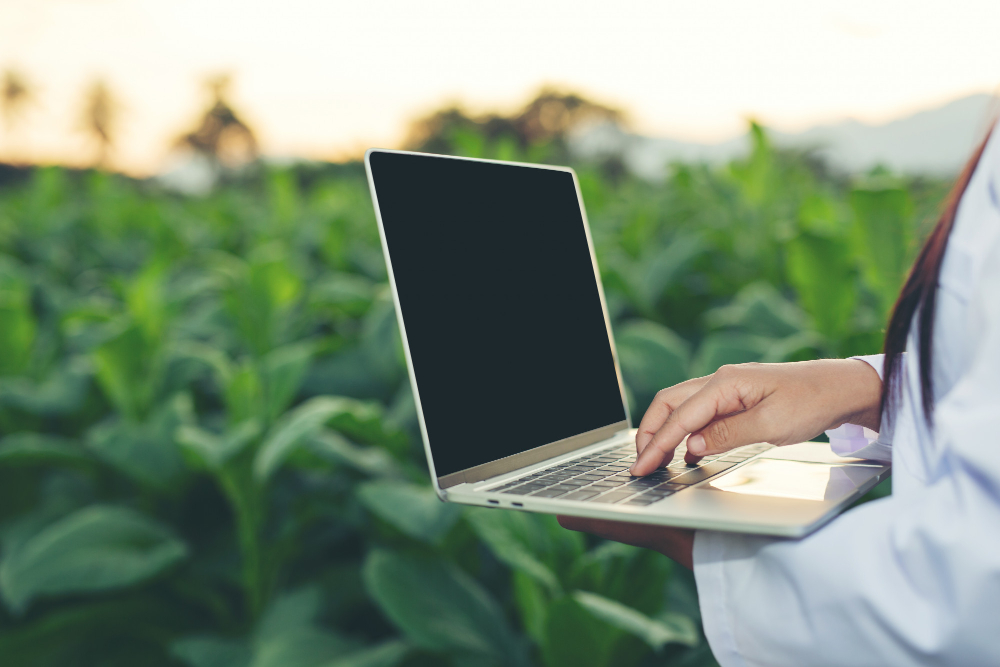 WEBSITE CONTENT MARKETING FOR AGRICULTURAL BUSINESSES
There is more to your farming business than you've possibly heard about. It is a great job you are doing. And its influence should not be limited to the few people you meet with your two legs. Oh, are you shocked? With website content marketing, you can reach more people than you know.
When content marketing is done well, you can close sales from the comfort of your bed. Such sales don't have to be to people you know or have met. In a short while, we will be showing you how your goods can reach places you have never been.
Lucrative Agricultural Ideas For A Newbie
The world of agriculture is so vast that you can branch into several niches. When done appropriately, an agric business will yield your capital in multiple folds. If you are new in the industry or want to add a new niche, this segment will undoubtedly be helpful for you.
1. Cassava Farming
This is one field several people have not opened their eyes to. Cassava is an amazing crop that serves as raw material for many food items. The more technology advances, the more food items are discovered from cassava.
If you stay in Africa or Nigeria, this is one niche you want to take seriously. This is because the more the population grows, the higher the demand for cassava. And consequently, the higher the income for farmers of the crop.
2. Rice Farming
Rice is a staple food that can never be out of demand. It is consumed daily and will undoubtedly yield significant profits when tended well. On average, rice's agricultural lifecycle (planting to harvesting) is 6 months. However, in the 6 months, the crop must be closely monitored.
3. Poultry Farming
Poultry farming is the process of raising domesticated birds. Such birds include chicken, turkey, ducks, geese, etc. Poultry farming is one of the fastest ways to start earning, howbeit little, in agriculture.
The maturity period of domesticated birds is speedy. Moreover, you could choose to sell the eggs of such birds. That could serve as an additional income source for you.
4. Pig Farming
Many people hardly want to hear anything about this niche because of the hygiene level of pigs. However, in countries like Nigeria, this is a source of income you do not want to sleep on. Pigs are prolific breeders. As such, they can deliver as many as 10 or more piglets in a single birth.
Due to the taste and high protein source of pork, it is also in high demand. When you make your calculations, you will realize that piggery pays greatly.
5. Honey Bee Farming
Honey Bee farming is just for you if you have some space to spare. Bees are the natural manufacturers of honey. Amazingly, honey is a very lucrative business.
Honey is a natural sweetener with lots of health benefits. As such, many people tend to opt for it.
6. Fertilizer Business
This is one of the lucrative fields in agriculture. Fertilizers are plant stimulants. As such, many farmers will always need it. Considering the extensive database of farmers, marketing your fertilizer properly will be profitable for you.
In many countries, the government is the direct buyer of fertilizers. Due to this, starting up the business on a large scale often requires getting licenses and permits from the appropriate authorities. However, when you successfully go through this stress, it won't take long before you start reaping the benefits.
How To Move Your Products From The Farm To Your Consumers Using Agriculture Content Writing Marketing
Your agricultural toiling and stress are irrelevant without marketing the right way. Often, many farmers tend to have unsold produce in their hands. Sometimes, these products stay for so long that they begin to decay and get destroyed.
Such occurrences are not indicators that the farmer is not a good one. Often, they are pointers that show that the farmer has not mastered how to market his products properly. One of the ways to eliminate waste is to go to where your consumers are.
What It Means To Go To Where Your Customers Are
Going where your consumers are does not necessitate physical motion to their geographical location. With the advent of technology, you do not need to be physically present before your consumers see and patronize you. With content marketing, you can be in your customers' faces without leaving your physical space.
Importance Of Content Marketing For Your Agricultural Business
The advantages of content marketing for your agric business are numerous. However, we will discuss a few of them in this segment.
Agriculture Content Writing Marketing Positions You Where Your Customers Can See You
To be candid, an entrepreneur in agriculture should not suffer wastage of products. Industries like agriculture have a high demand. This is a result of the fact that your product is an essential commodity.
Gone are the days when consumers trek miles and kilometers to search for the products they need. These are the days of "swiping" and "typing." On average, many people spend as high as 6 hours on the internet daily. If you are not in that space, potential customers will find it difficult to see or even patronize you.
Content Marketing Allows You To Influence Consumer Behavior
It is not enough for your customers to see you; they need to know that they need you. Content marketing is a great avenue to influence consumer behavior. With platforms like websites, you teach them how what you do benefits them. Consequently, they move from the point of seeing you to a point where they patronize you.
Content Marketing Improves Your Business Credibility
In a time when not many agricultural businesses have maximized the online space, being active online can boost your credibility. To be candid, it takes intentionality for a farming business to decide to own an online platform.
Consequently, this will affect how potential customers perceive you. They will consider you serious and deal with you as an authority in your niche.
Website Content Marketing Increases The Sales of Your Farm Produce
This is one point you have certainly been expecting. Since this is business for you, one of your most important things will be sales. When content marketing is done correctly, it drives greater sales.
Amazingly, you don't have to cater to your content needs. Some companies take the stress of your content marketing off you. One of the best content Marketing Companies you could use is Writersco. Once you have a picture of what you intend to achieve, we will help you paint it with our words.
Making The Most Of The Next Production Season With Content Marketing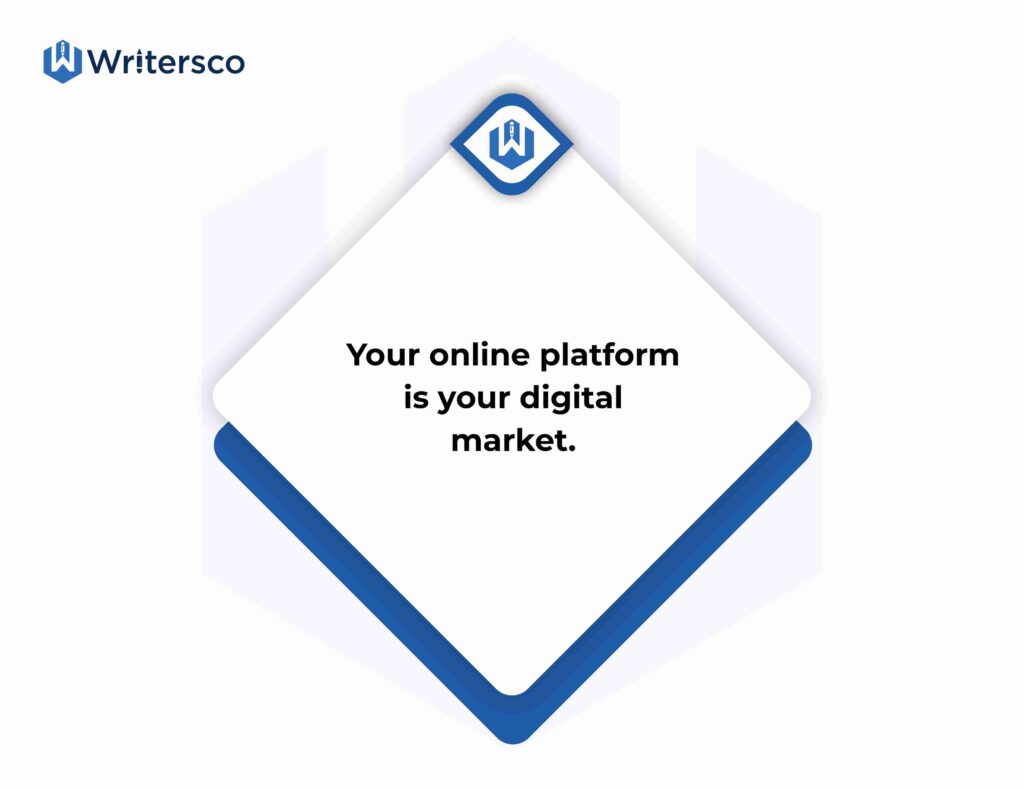 Since your products are not only for you, you shouldn't make your decisions alone. It would help if you inquired about what your market wants. That way, you will be assured that your products will be helpful during the production season. Here are ways you could maximize the next production season:
1. Be Approachable
Your online presence is your representative. It says more about you than you could possibly imagine. The content you push out should be relatable and relational. Your consumers should be able to perceive that you see them and want to connect with them.
Once they feel important to you, they will find it easier to communicate with you. You would not have to force reviews from them; when these reviews come, they will help your preparation for the next season.
2. Ask Them
Your online platform is your digital market. Since you will freely communicate with your consumers in a physical store, you should do the same in a digital store.
Ask them what they need. Inquire about the improvements they would love to see during their next purchase. Ask them for their questions and work on addressing every raised issue.
3. Conduct Your Research
Asides from what your current customers are saying, you need to search for what potential customers need. Finding out and implementing what potential customers are looking for will help you attract them.
Sometimes, attracting them might not be as easy as "ABC." You might need to get a professional to handle this for you. There is a team of digital marketers that comes highly recommended.
Yes, your website is public. However, we want to help you to get more clients by improving how you cater to their needs. You could head to our website so that we can help you prepare adequately for the next season.
Getting Started On The Content Marketing Journey
When starting a new journey, getting all the help you can get necessary. This segment will be arming you with the basic things you need to start the content marketing journey.
1. Own A Website
This is a very critical step. You do not have any technical knowledge of website creation, and management should not stop you from owning one. You do not have to be in charge of those two activities.
Once you have a picture of what you want your website to look like, you could get professionals to help you out with it. Sometimes, you might not even be sure about what you want. When you sit down to discuss with a professional website designer, they could give you website templates from which you could choose.
After the website is up and running, then managing the website is next on the list. Your website needs to be up to date with real-time information and guidelines. You do not need to look for a Website designer or Manager. Writersco handles both tasks effortlessly, and you'd certainly have a great time working with us.
2. SEO Is Important In Website Content Marketing
Now that you have a website, you want to ensure that you are visible to the right people. When you are not visible to the right people, it will be as though you are not even online. SEO helps to optimize your website in such a way that the right people can see you.
With SEO, once your potential customers search for services you offer, your website will be among the list of results. Even without them typing the name of your farm or agricultural business.
Considering the several benefits of SEO, it is worth investing in. You could learn about SEO yourself or outsource it to a group of professionals who know their onions.
Considering how tedious the farm could be, outsourcing your SEO needs is one of the best choices you could make. If you have been tossing the idea of contacting Writersco, it is safest to do it now. Not only do we design and manage websites, but we also rank them to meet up with SEO standards.
3. Be Active On Social Media
More people are on social media these days. It will not be out of proportion to tag it as "most people." You can relate to this sentence because you most likely have a personal account. And even if you don't, it is almost sure that you are surrounded by people who do.
However, your personal social media account is not for your farm or business. You need to open social media accounts for your business. Many social media apps have business suites that make it easier to run businesses.
Get on these suites, maximize them for your business and link these accounts to your website. Linking your social media account to your website is a very critical step. When your social media account is linked to your website, it helps to direct customers from your accounts to your website.
However, one major tip in using social media is for you to ensure that you are active. Your activity in the social media space does not always have to be official. Make it as lively and colorful as possible to catch potential customers' attention.
Qualities Of A Great Agricultural Website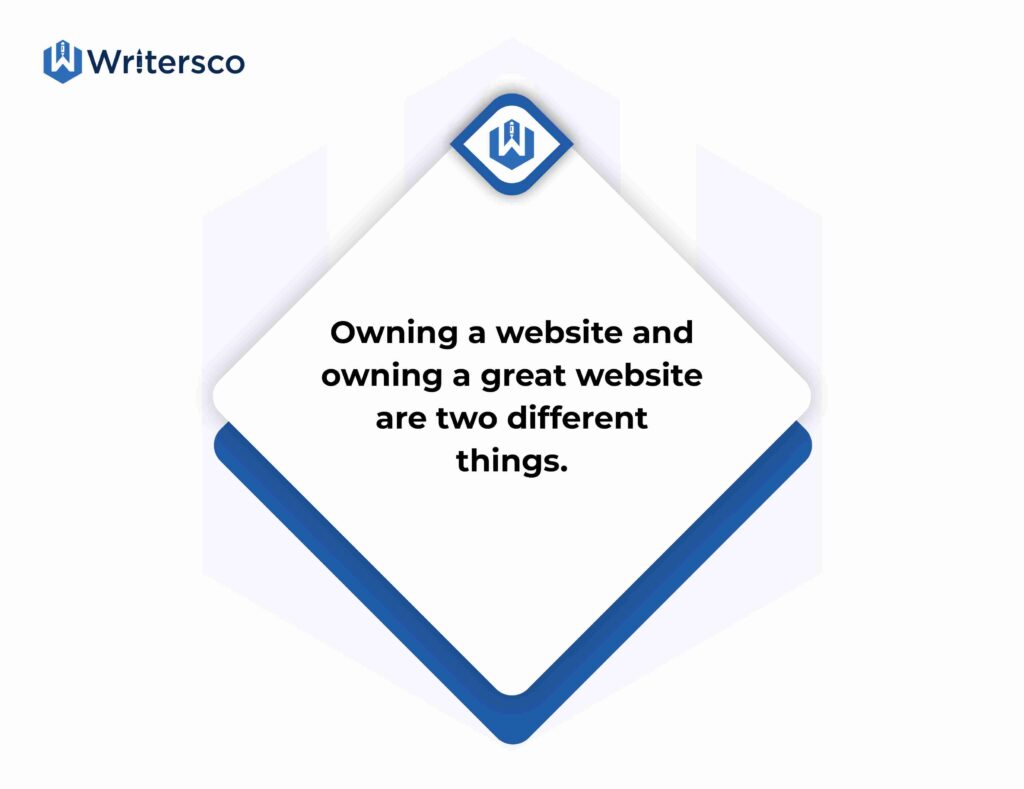 Owning a website and owning a great website are two entirely different things. Certain qualities make a website stand out from just any other website. We will be considering those qualities in this segment.
1. Well Designed and Functional
Your website is your online identity card. It reflects you and portrays what your agricultural business is all about. Given this, owning a shabby website is not affordable.
The layout of your website should be visually appealing, professional, and thoroughly polished. It should be captivating and inviting. One of the ways to ensure this is to use high-quality images. Low-quality images are an eyesore, and you should avoid them at all costs.
The speed of your website should be fast and responsive. At intervals, you should test and run the pages on your website to ensure that they have not dropped in speed. A slow or laggy webpage would be a bad image for your business.
2. Easy To Use
In website construction, simplicity does the trick. Site visitors are often in a hurry to get what they need and leave. A complicated website will make them dissatisfied and affect their impression of your business.
Ensure that the User experience of your website is well adjusted to cater effectively to your users. At a glance, they should be able to know where to get what so that they don't become frustrated.
3. Well Optimized For Mobile
Your website should be compatible with any device visitors use to assess it. The view on a PC should not be amazing, while that on a tablet is shabby. This could destroy your user experience and affect your SEO ranking.
4. Easily Accessible Contact Information
Visitors to your website should not have a hard time trying to locate how to reach you. Your contact information should be located where they can easily see it.
Additionally, ensure to include many points of contact. You could include your mail, phone number, and social media accounts. Doing this ensures that different people have at least one means that is comfortable for them to reach you.
5. Clear Call To Action
If your site asks for nothing, it will get nothing. Include sentences that will prompt them to take action. It could be a "Chat with us" or "Ask me anything" button. Regardless of your choice, ensure that you prompt them to take action.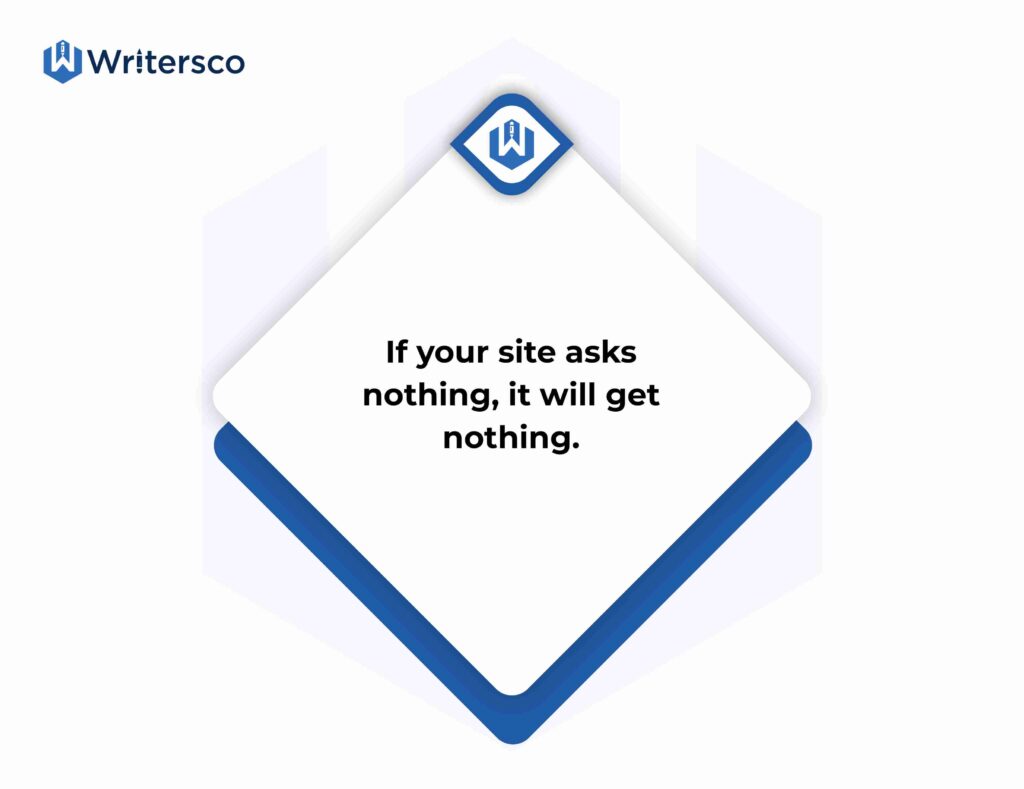 Let Us Help You With Your Content Marketing Needs
Content marketing is a crucial part of your agricultural business. However, it could be a lot of work. We want you to be able to focus on creating the best products for your customers. As such, we would love to take the stress of content marketing off you.
Ensure you reach out so we can help you with the creation of your websites, SEO optimization, content creation, and digital marketing. We are just one click from here.
Featured image credit: Image by jcomp on Freepik